The best of both worlds!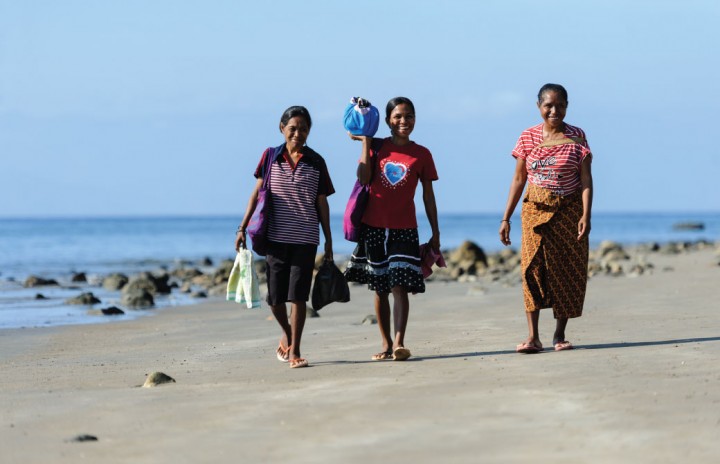 SWAGS World – Simply Women and Girls Sustainable World – are a small social enterprise that combine traditional artisan skill with modern design to create products that empower women globally. They create sustainable opportunities for female artisans in communities where livelihood, cultural heritage and tradition are at risk. All SWAGS World products are 100% handmade, and feature materials and fabric bought in and around the women's local communities. Take a look at the beautiful bag below made from recycled newspapers.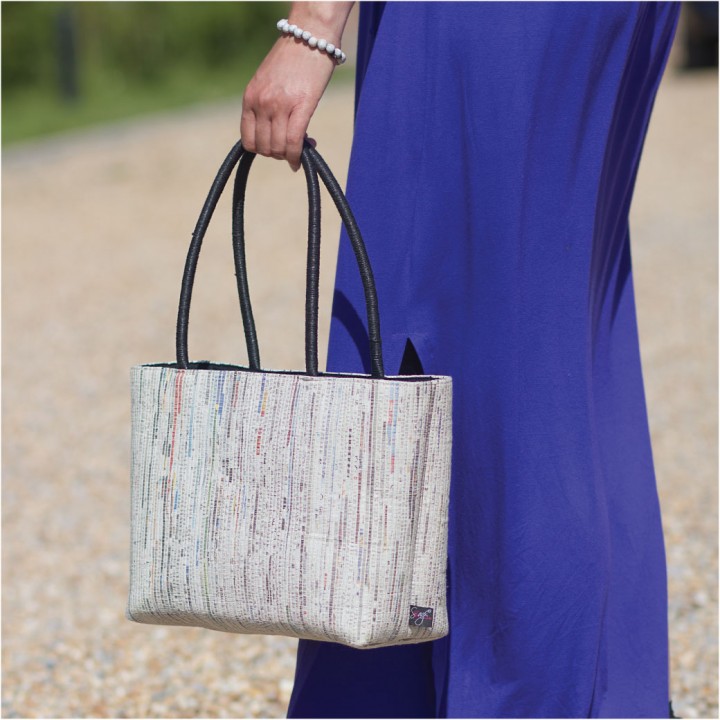 Newsprint handbag £22 (plus P&P)
They pay each project 50% upfront, and the rest on completion with the idea that this then enables them to get supplies and create the best project they can, before receiving the rest of the money. They also take social rights very seriously. Every worker gets fair and equal wages, as many breaks as needed and flexible hours, creating a positive and happy work environment. Schemes such as the SWAGs Academy seek out and assist potential artisans, before training them in trade that helps their community, while also creating an income. The company also share the story of every artisan online, so consumers can get to know the producers.
And it's not only the artisans who benefit from these schemes. The entire community reaps the rewards of this kind of work, as artisans create job opportunities, income, community development, and protect the traditional values of the historic culture that is rapidly being diminished.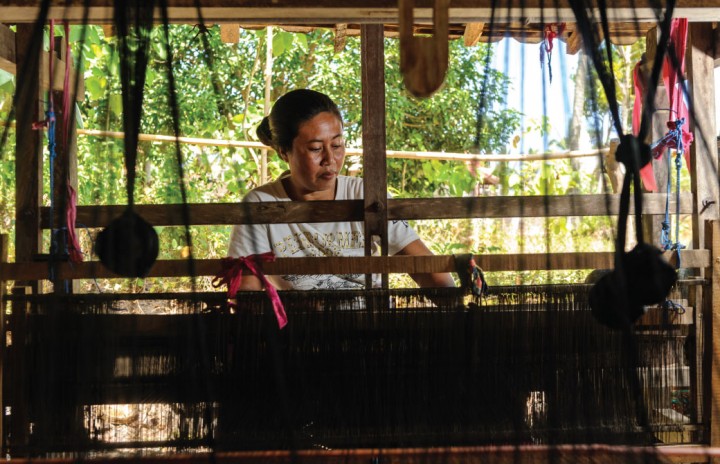 SWAGs World are aiming to create an industry with people at the forefront, preserving the lost heritage of these diminishing cultures while benefiting the communities and the workers in a way that both dignifies and empowers them to make their own choices.
If you'd like to make a purchase that also has a lasting impact visit: swagsworld.com
Words: Natasha Ellis.
---
Helping people since 1965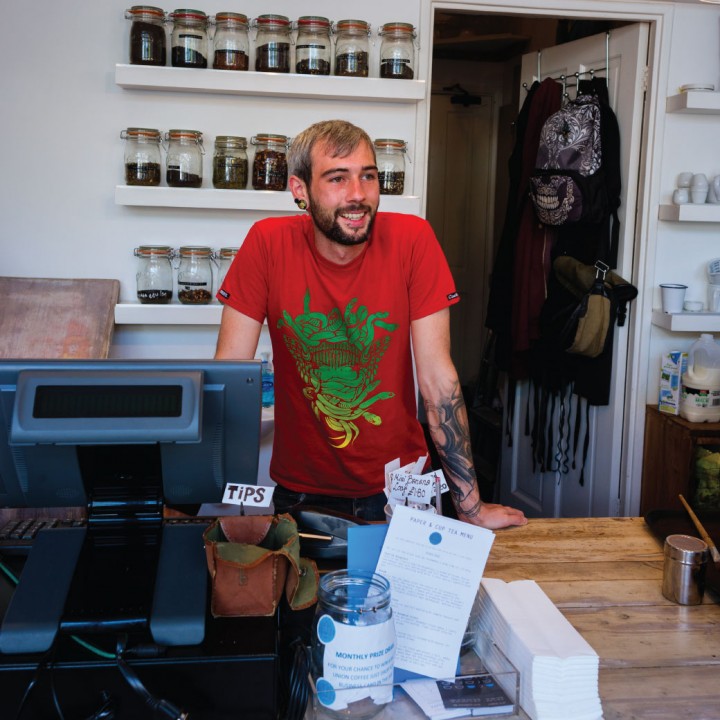 50 years ago SCT provided one of the first residential rehabs in the UK for homeless alcoholic men. Today, while the high street of Shoreditch may have changed considerably, there remains a persistent need to help people through periods of homelessness and addiction.
"Today we are almost unrecognisable, but two things remain the same: we care deeply about the people we work with and want the best for them. Everyone still values that about SCT. Secondly, we are in for the long haul. We are not involved in short bursts before moving on to the next person. Recovery takes time involving healing, change and maturity in the inner person. That is where long-term and permanent change has to happen," says Graham Marshall, CEO of SCT.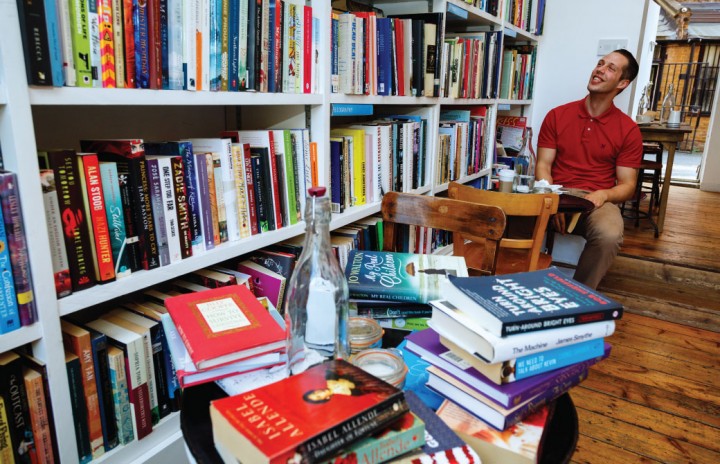 What strikes me about SCT's work is that it is real tangible help, not just sticking a band aid on and hoping for the best. They have set up a number of not-for-profit businesses that provide a supportive training ground for those in the later stages of recovery and rehabilitation. Profits from these businesses then allow the charity to support more people.
How can I help?
Why not visit SCT's Restoration Station – a vintage furniture shop with a difference. Giving a new life to antique and mid-century furniture whilst providing skills and work experience for people in recovery. restorationstation.sct.org.uk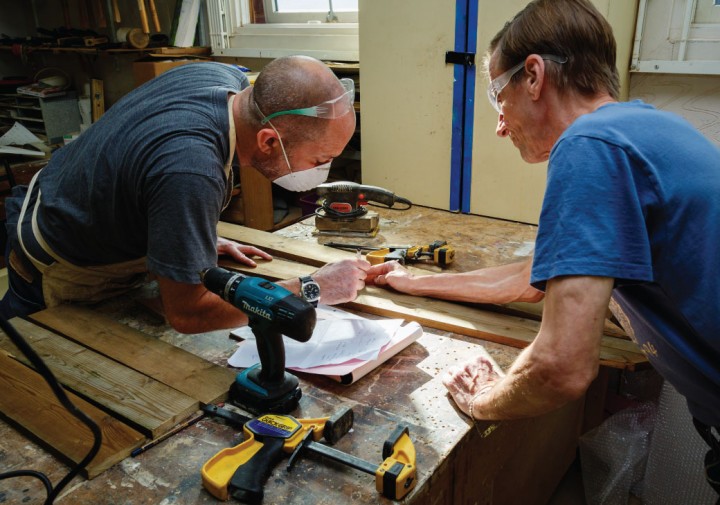 Address: 118 Shoreditch High Street, E1 6JN, between Calvert Avenue and Hackney Road.
Opening hours: As a new operation they have limited opening hours but hope to extend these as they grow. Thursday: 12.30pm – 5pm. Friday: 9.30am – 5pm
Or visit one of SCT's Paper & Cup coffee shops where trainees learn how to become baristas, serve customers, work in a team and manage a small cafe. paperandcup.co.uk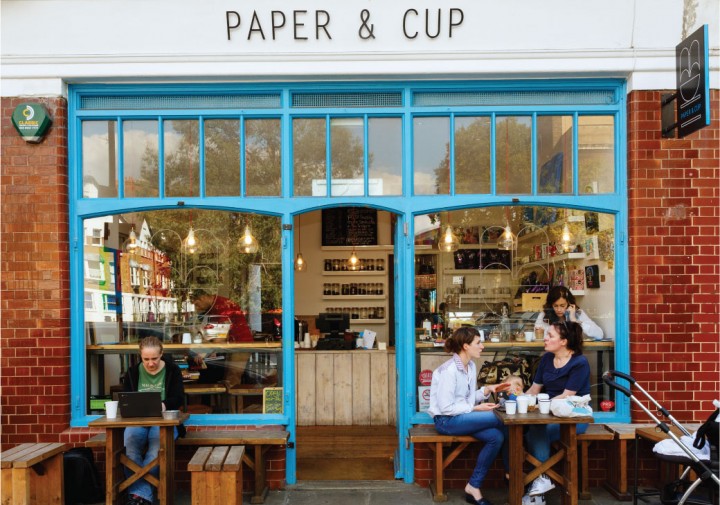 Shoreditch: 18 Calvert Avenue, London E2 7JP
Mon-Fri: 8am-6pm, Sat: 9am-6pm, Sun: 10am-5pm
Bow/Poplar: St. Paul's Way Centre, 83 St Paul's Way, London E3 4AJ
Mon-Fri: 8am-5pm
, Sat: 9am-5pm, Sun: Closed
Photos: James Bellorini.