Thetford Forest is the largest man-made forest in the UK. It's run by the Forestry Commission, who work closely with the Friends of Thetford Forest. forestry.gov.uk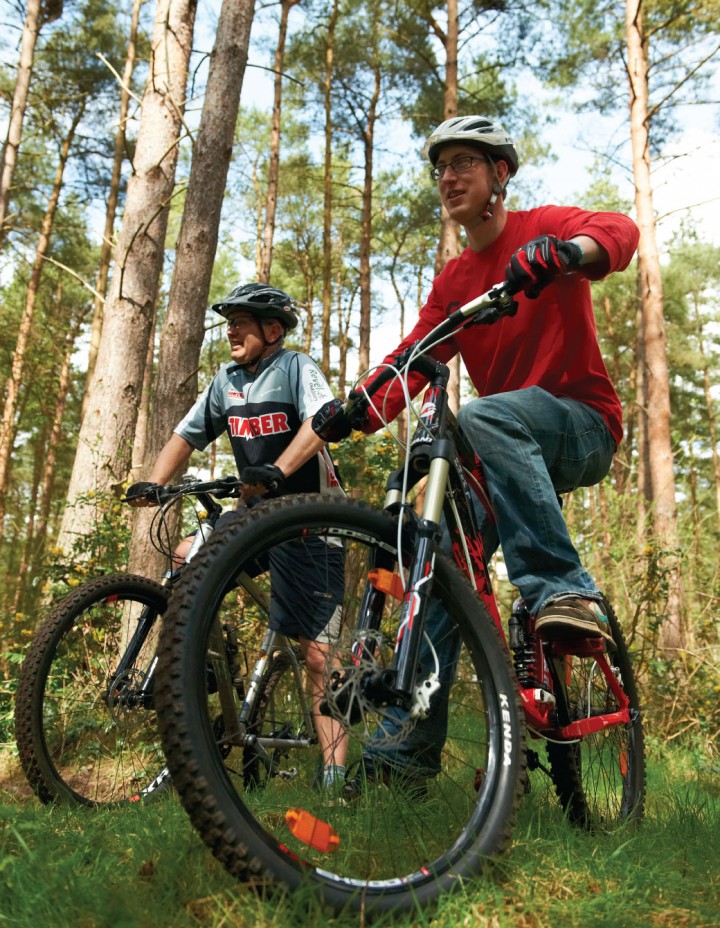 Last week I took the kids to High Lodge in the forest and they tried "Go Ape," a tree trail a few hundred feet from the ground. You get wired up and then go through this funathon as you negotiate your way across wood slats and logs in the air. They loved it, as did many other aspirant apes, of all ages and sizes.
High Lodge is right in the middle of the forest, with a bike shop, cafe and information centre. The playground is a lot more imaginative and challenging than most, but there are also moments of reflection to be had, with seats amongst the trees planted in serried ranks. It really did seem tranquil; although there are metal objects to 'biong' on to create tuneful chimes.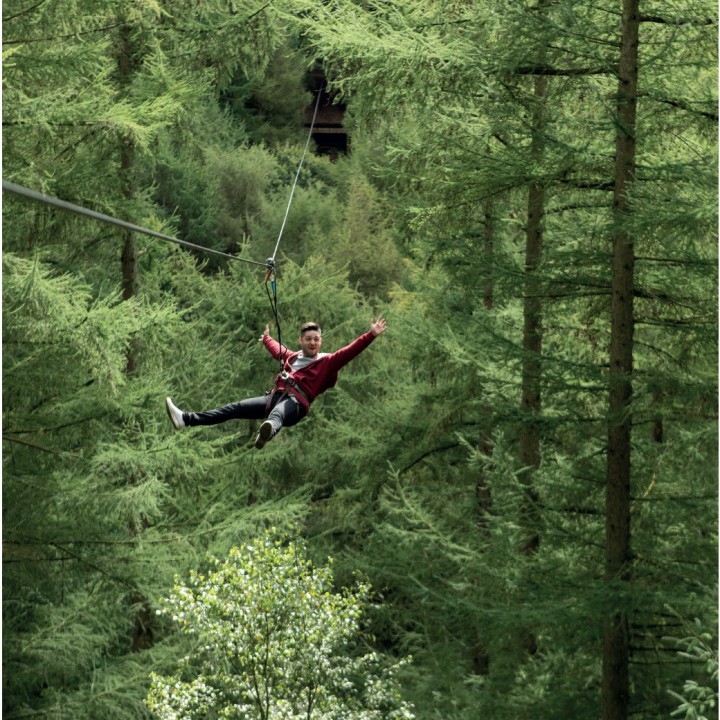 Thetford Forest sits around the town of Thetford, which is on the border between Cambridgeshire and Norfolk and famous among old radicals as the home of Tom Paine. For younger radicals: he was the son of the local excise officer who then went on to be a signatory and inspirer of The American Declaration of Independence. In fact the very name "United States of America" was coined by this son of Thetford. He also wrote "The rights of man" inspiring Mary Wollstonecraft to write a similar work on the rights of women. Her daughter, also called Mary, was the author of Frankenstein.
If you prefer your history televisual then you might like to visit the "Dads Army" museum, which is also based in Thetford as that is where they made the much maligned but much loved programme. Barely a week passes without the old codgers gracing many TV screens.
But the woods, the woods! Eternally they draw us to them!
forestry.gov.uk/thetfordforestpark : goape.co.uk
---

If you really want to save money and have fun over the summer holidays then take a look at websites like the ones here. Netmums offer advice for things to do with families and kids that will not knock giant holes in your pocket.
The UK is full of freebies, part-freebies, and almost-freebies. About.com tries to give you days out that will cost you the transport and nothing else.
netmums.com/activities/101-ideas-for-free-family-fun : gouk.about.com/od/freethingstodo
One they recommend, without seeming to have to blush over it, is Cerne Abbas in Wiltshire: a naked, weapon-wielding male giant who is evidently pleased to see visitors. Drawn in chalk on the side of a hill it really is something to behold, reminding us all what a terrible load of indiscreet savages we come from. At least that famous book about 50 lamp shades of grey was tasteful. It seemed the Ancient Britains were rude through and through; no shades there.
Visit Britain has some free ideas as well as less pricey options and Budget Britain Guide has a handy list 101 free places to visit around Britain.
56 simple ideas here of things to do instead of spending money. This blogger paid off close to 24k in debt in only 15 months so she's got to be doing something right!
visitbritain.com : budgetbritainguide.com : andthenwesaved.com
Image: The National Trust
---
We are only just looking into local freebies, and over the months will do what we can to dig out new ones. In the meantime, please let us know of your local gems.