A force for good in fashion
Fast fashion has created a throwaway culture – and all too often we don't question why or how the price tags of some items can be so cheap. Here at GoDoSeeBuy! we want to change the way we all spend, thinking more about the history and social echo of every product we purchase and making sure we get the most use out of everything, instead of just buying more.
Whose hands made your clothes? Inevitably an ethically-made product is likely to cost more, and I have had conversations with people who say they can't afford to shop ethically. If we stopped buying cheap items so regularly, and instead waited and spent that little bit more whilst also putting more thought into what (and where) we shop, we can start to use our money to create a positive change. In many cases there are fantastic items out there that (literally!) don't cost the earth, and we will try to bring you more of these each week.
Birdsong is an online fashion marketplace with a difference – all its' clothes are made by women's groups and charities.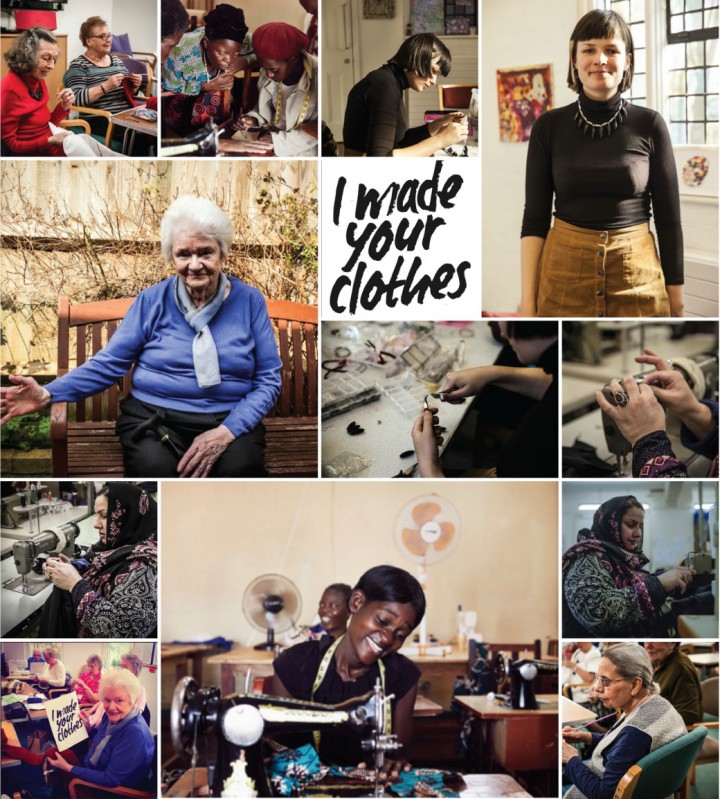 At a time when many charities are struggling for funding, Birdsong supports them to sell online so they can generate extra revenue, help women earn a living wage and keep working on their important social missions. What we particularly like about Birdsong at GoDoSeeBuy! is that it never uses Photoshop, and all models are friends, women who are part of their charity suppliers, or people they are inspired by.
Its suppliers make gorgeous, high quality designs, and have amazing social impact.
Here are some of our favourite Birdsong items – have a look around their website to see what else takes your fancy.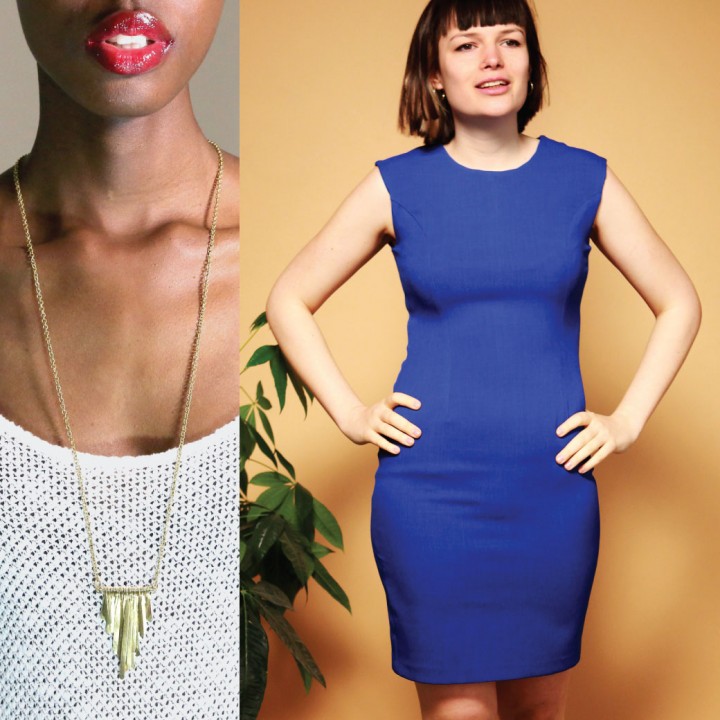 Above left: VERTICAL PENDANT BY SOKO £45

Soko was created by women, for women, to help make "fashion a better world". An ethical online retailer, Soko uses digital technology to empower, facilitating the fair trade of goods between artisans in the developing world and their customers worldwide.
Above right: COBALT SHIFT DRESS BY HEBA £40
Heba Women's Project is a unique training and enterprise programme, providing women from diverse cultural backgrounds with a safe and welcoming place in which to make new friends, learn new skills and engage in enterprise activities to suit their particular needs and family commitments. heba.org.uk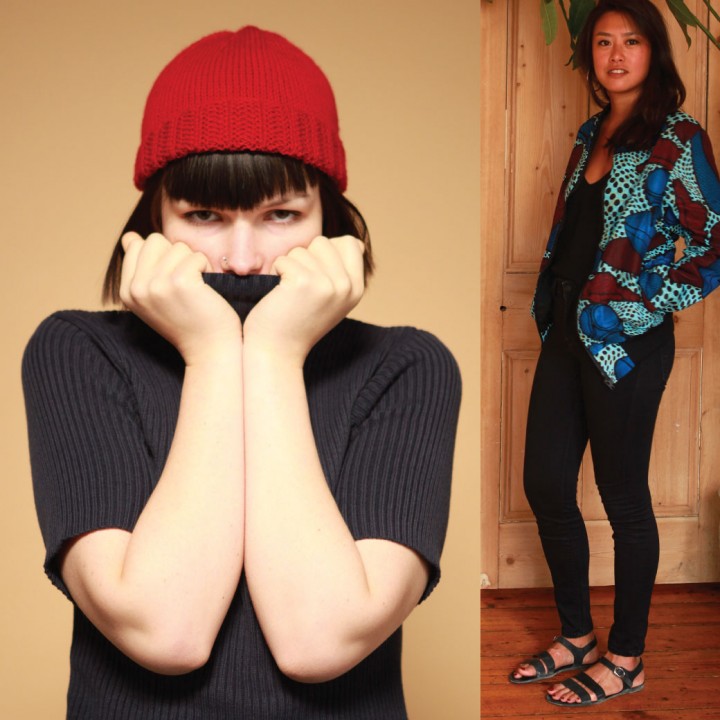 Above left: HAND KNITTED BEANIE BY THE BRADBURY £20

The Bradbury is a day centre for the over 50s and a branch of Staywell, which was formerly known as Age Concern Kingston Upon Thames. This is how they work: "Our expert knitters meet every week for a knit and a chat over a cup of tea. The ladies donate profits from their scarves to the centre, allowing them to welcome in more of London's elderly. The centre is a lifeline to many and hosts all kinds of activities from Tai Chi to line-dancing." And the good thing is 70 per cent of knitwear sales always goes back to The Bradbury's knitters! Find out more here.
Above right EMMIE UNISEX BOMBER BY KHAMA £60
Khama means 'hard work'. KHAMA is an accessories brand built on collaboration between designers, creatives and makers in London and a group of women in Kasungu, Malawi.
The women they work with receive a fair wage, training and the opportunity to become financially independent. The materials are also sourced locally, which benefits the wider community and further helps to reinvigorate the textiles industry in Malawi. khama.co.uk

Fashion with a social echo – we like it!
Do you know about any great products with a social echo? Let us know! Email us at editorial@GoDoSeeBuy.com
---

Win Fikay travel bags, a set of Chakra-inspired teas from PositiviTea, and pairs of Jollie's Socks at The Big Issue's social trading shop
 
Fikay Eco Fashion create beautiful products using discarded cement bags, and in doing so provides sustainable work to people in developing countries like Cambodia. To celebrate Fikay's makers (like Mrs Tem and Mrs Ven Jang) we have a special competition giveaway.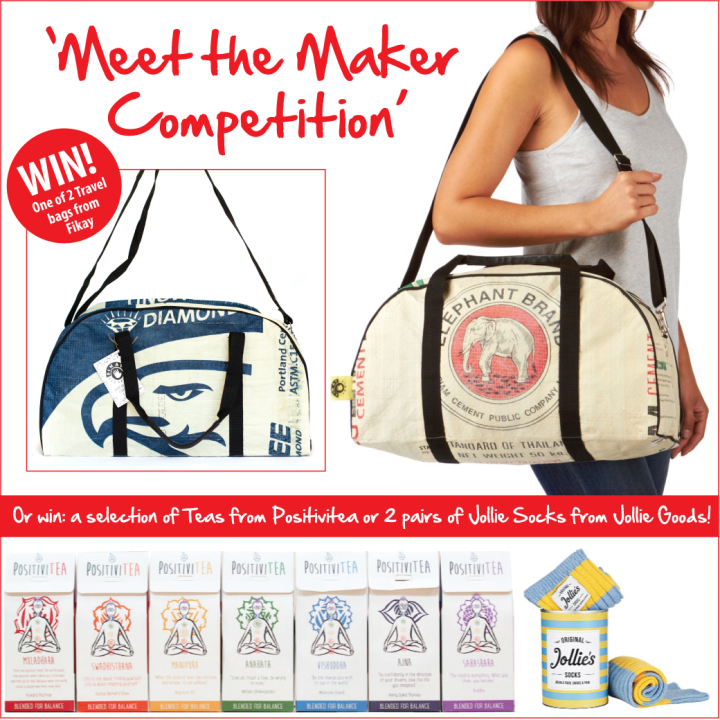 To be in with a chance of winning one of these great prizes click here to enter the competition on Facebook! (Don't worry, you don't need to be on Facebook to enter.)
Competition deadline: Midnight Sunday August 2, winners will be announced shortly after.