Children in homes with SolarAid's lights do better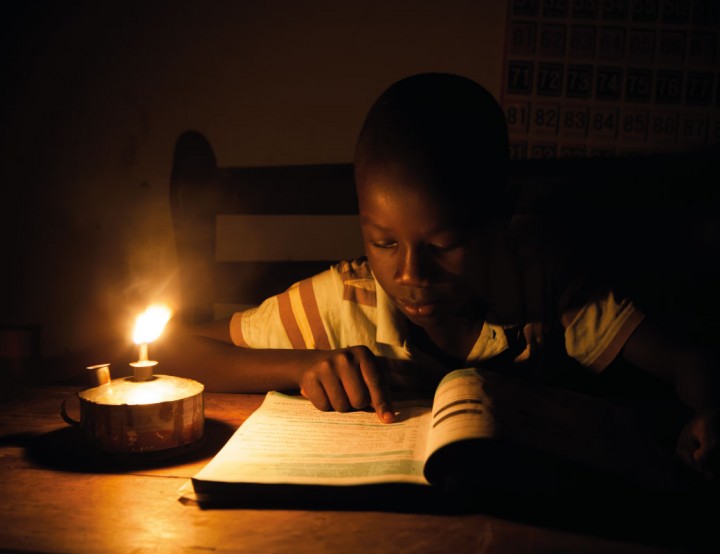 Access to clean, safe lights helps students to do their homework for an extra hour a night. Headteachers at the schools SunnyMoney works with report improvements in pupils' performance, attendance, concentration and motivation. In addition, the money no longer needed to buy kerosene for lighting is often diverted for school fees.
"The number of students who go to secondary school has gone up and our school has got higher student attendance." Patrick Nyerenda, Malawi.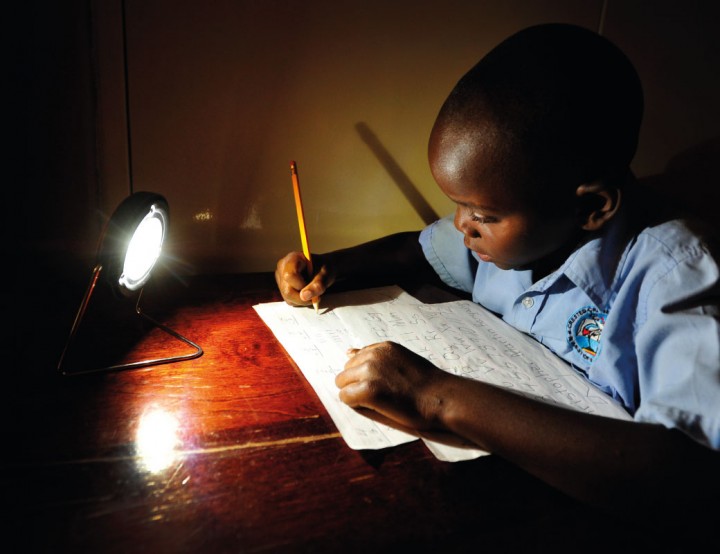 "[The pupils] are able to study in their home and performance is impressive and it is improving. Also their reading levels are now improving as this was a problem we were experiencing with most of our pupils." Pearson Tembo, teacher in Zambia.
"[The pupils] are now studying at night and preparing studies. Attendance has increased, same with performance." John Chinga, teacher in Malawi.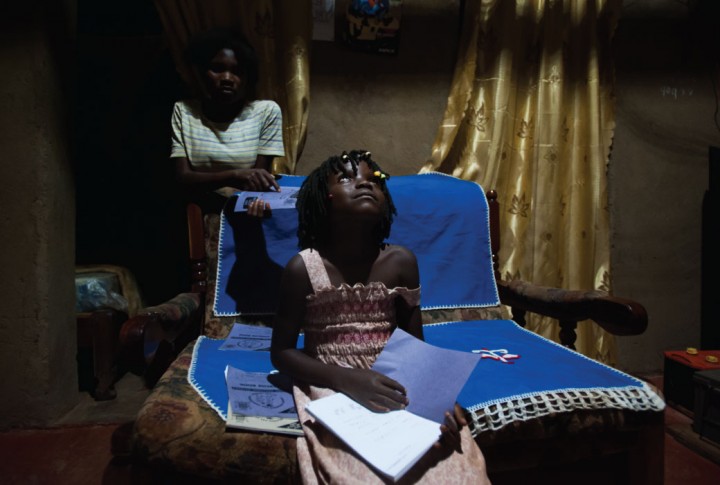 "I can see for those with a solar light, they are doing well on their homework, exams and even are not weak any more after exams due to headaches, coughing as they were using paraffin or kerosene lights." Mr Muwinga, teacher in Tanzania.
"Performance of my children at school is now good; school work is simple now to do at night, [before] my children were not studying." J Longwe in Malawi.
"Kerosene was expensive for me so I did not allow [my daughter] to study at night but now she is free to study any time." Honoratha Elipidi in Tanzania.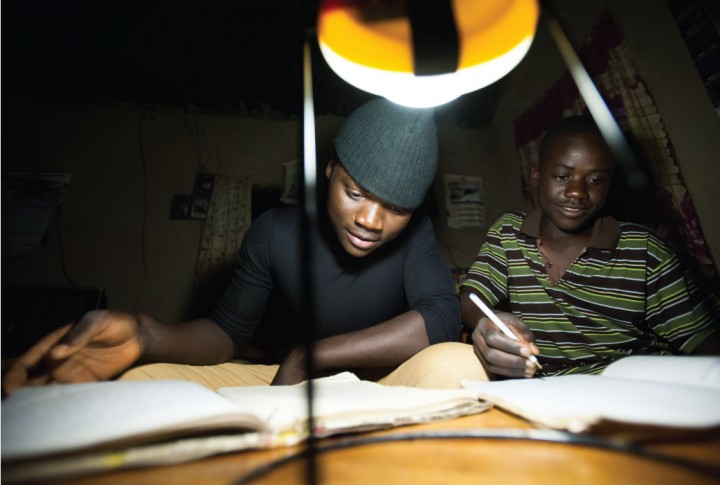 "Solar has brought a big improvement. [The children] get time to do their homework nowadays and they have really improved academically." Nixon Ketere in Kenya.
"[The children] are very happy with the solar light because now they can study all together," Grace Jerome in Tanzania.
See our BUY! section to find out how you can give a solar light to help transform a child's life.
---

Book Bus tell their story

Captivating books can change lives and when children read they are introduced to a whole new world where they can shape their own futures.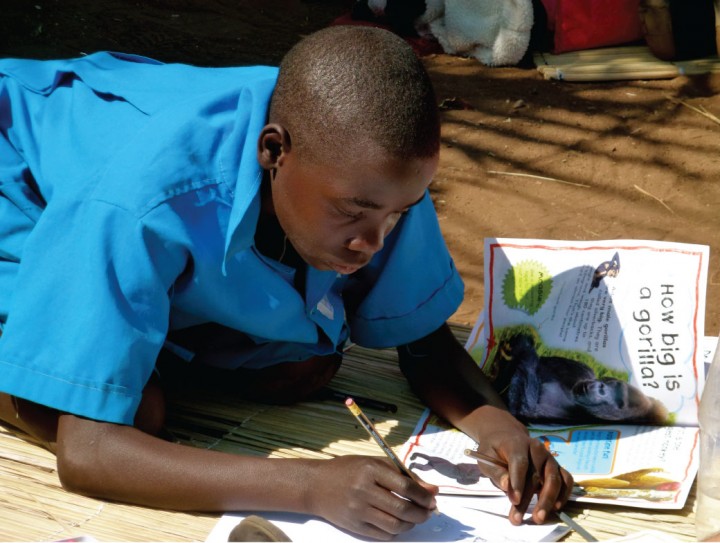 We bring the joy of reading to remote communities in Ecuador, Malawi and Zambia, and employ local reading champions who work in schools supporting teachers. Our latest reading programme in Mangochi, Malawi is showing increases in children's literacy of more than 23%.
We have built and stocked libraries in Zambia and our latest one in Maldeco in Malawi has children queuing to get in each day!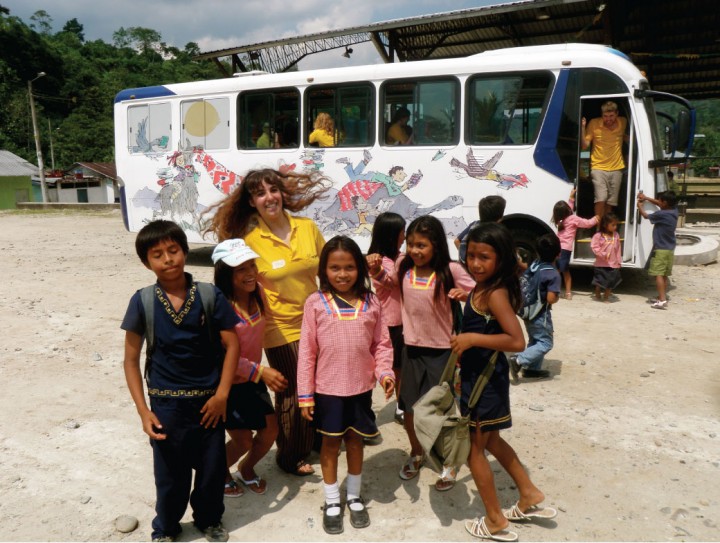 Publisher Tom Maschler founded the Book Bus in 2006. He's responsible for partnering children's author Roald Dahl with illustrator – and Book Bus patron – Sir Quentin Blake. Our Book Buses (named Matilda, Charlie, Alfie and George) are adorned with Sir Quentin's beautiful illustrations.
Children love the Book Bus. Attendance goes up on the days we attend schools, adult literacy classes are popping up where the Book Bus is working, and we are welcomed with open arms by the communities we visit.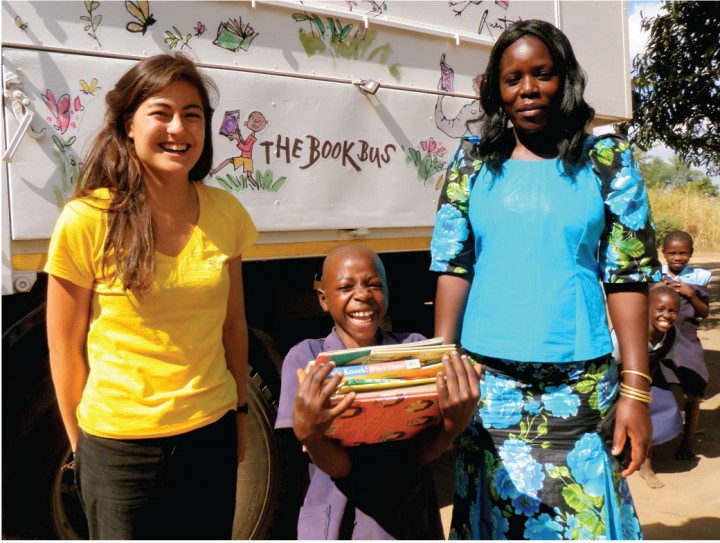 "The Book Bus has already made an enormous difference in our community," says Joseph Makwakwa, director of Malawian NGO CISER. "We now have a local children's library where more than 100 children squeeze in every day to hear stories from around the world as well as traditional tales.
"The Book Bus partners with local organisations and employs local people. This helps ensure projects are truly embedded in the community. Everyone now knows about the Book Bus and this has made them more curious about books and what they have to offer."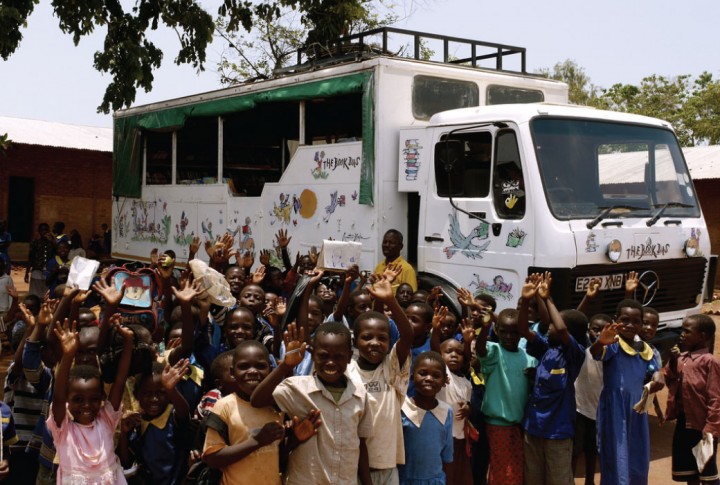 The Book Bus has donated 100,000 books to communities and brought the joy of reading to more then 60,000 children.
We are a UK-based charity and rely entirely on donations.
To find out more visit: thebookbus.org  
---

GoDoSeeBuy! reader Brendan Martin recommends Grimeborn which consists of innovative adaptations of traditional operas, unknown, rarely seen or under-appreciated works and brand new pieces from the most exciting up-and-coming composers, musicians and companies.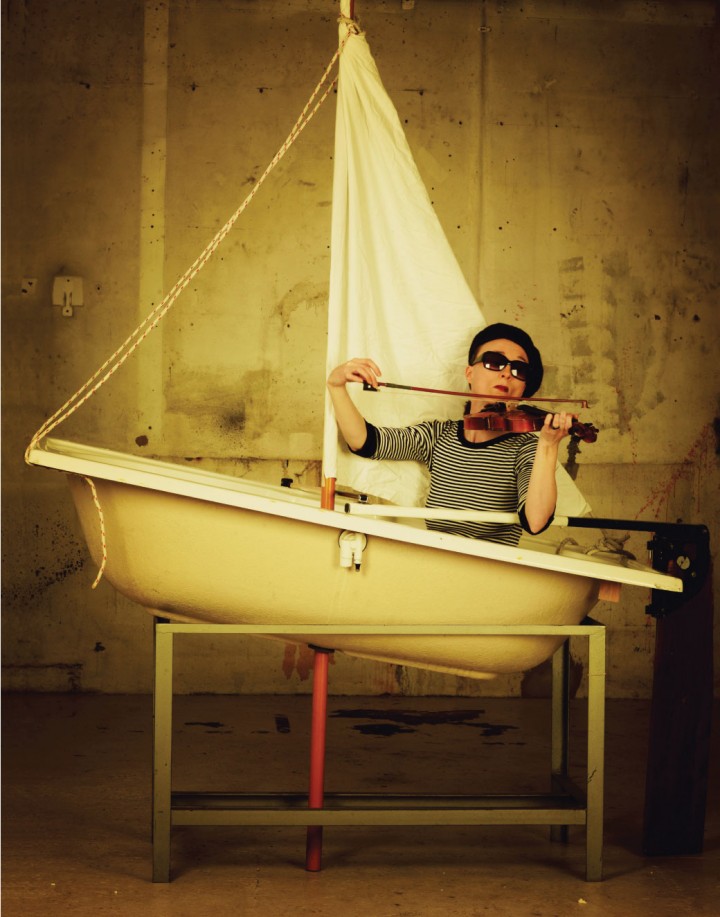 Since it launched in 2007, the Grimeborn festival has introduced new audiences to opera and given emerging artists the platform to showcase and develop their talent. It has consistently challenged the perception that opera is inaccessible and elitist. Returning for its ninth year, Grimeborn 2015 will include over 10 productions.
Arcola Theatre, London E8 3DL until August 29, 2015. For more information visit: arcolatheatre.com/grimeborn
---
If you have any recommendations of something to See!
Contact us at: Editorial@GoDoSeeBuy.com