Food Assemblies may be a new answer to keeping money in the local economy. There are 700 Food Assemblies open in the UK and across Europe.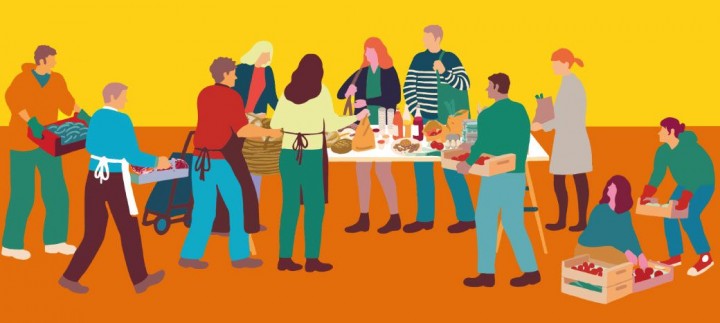 You order online – fresh veg, bread, cheese, fruit – all locally produced. And then pick it up at your local assembly point.
The result is you support local rather than the big chains, eat better and keep more of our money circulating in the local economy. What a winning formula for preventing our communities from being asset-stripped by distant-based businesses.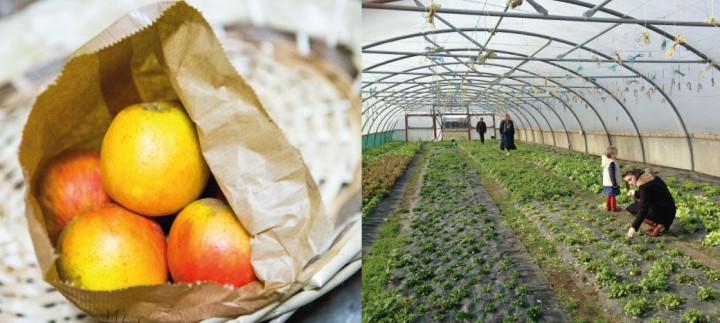 You can start your own Food Assembly locally, if you lack one. Go online with thefoodassembly.com and begin to transform and change and localise your own individual supply chain.
63% of your £1 if spent locally will circulate locally. If you buy big chain stuff only 40% stays local.
If you're like most of us and you want to support local businesses, then take a look at this simple device to aggregate your purchases to you and your local suppliers' advantage.
Food Assemblies are one of the great spin-offs from online shopping that help generate localism. So it's not all doom and gloom!

"The answer is easy: start your own Food Assembly. Get your community together to eat good, local food," says Marc-David Choukroun, co-founder of The Food Assembly. "This provides the opportunity for your community to exchange much more than just food."
Visit: thefoodassembly.com

---

Pay as you feel: The Real Junk Food Project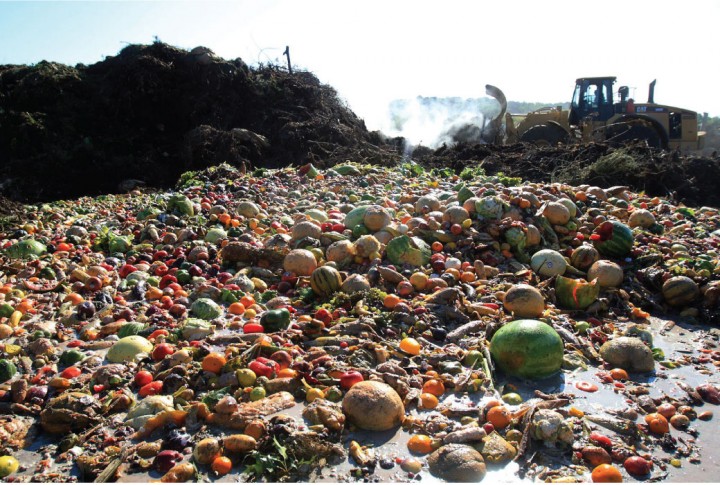 Adam Smith in Armley, Leeds, founded the Real Junk Food Project and the café has to date fed more than 10,000 people and saved 20 tonnes of food waste in just 10 months. He believes our bodies are capable of telling us if we should eat something or not and we shouldn't have to rely on best-before dates.
There are more than 100 projects across the UK running alongside this movement and internationally spreading as far as Los Angeles and Brazil, Warsaw and Zurich! Here in the UK, they are in conversation with big organisations such as Nando's, Co-op, Waitrose and Ocado for their food waste. The cafés are primarily volunteer-run and are not just for homeless people but low-income families, students and anyone struggling financially. The 'pay as you feel' concept encourages people to think about what that plate of food means to them – if they can't afford to pay money then they may want to wash up, weigh some intercepted food or spread the word about the concept and the project. Food is a basic amenity that should be available to everyone regardless of financial status.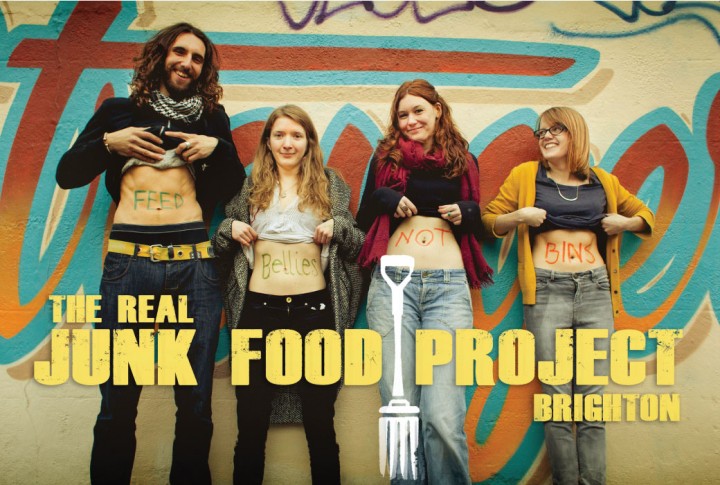 They also want to teach people to grow their own veg, compost biological waste and the effect of waste on the environment. They really want to feed the world!
In the next couple of weeks one of our GoDoSeeBuy! team will visit the Real Junk Food Café Brighton to volunteer, cook, and talk to the organisers and customers about their experience. We are really starting to get excited about this food revolution going on across the world. We will 'return 'n' report' shortly and HELP TO FEED BRITAIN!
Want to get involved? The Real Junk Food Project always welcomes food donations, fridges/freezers and anyone who'd like to volunteer their time or skills.

Check out their community page on Facebook for more details and locations. facebook.com/TheRealJunkFoodProject
There's more on intercepting edible foods from going to landfill in our 'See!' section.