Dear GoDoSeeBuy!
A friend and I were discussing books and what to do with many of them when read. This conversation reminded us of second-hand bookshops in Canada and Australia.
The shop purchases books, sells them to the public. When Joe Public finishes reading his books he takes them back to the second hand bookshop and sells them. The amazing thing is the wonderful books you find that are no longer available in libraries or bookshops. With so many libraries closing down I find it depressing, and to destroy the books a dreadful thought.
There must be librarians out there who could probably develop a business of this nature.
I purchase The Big Issue whenever possible and when cannot afford am happy to pass the time of day with a seller. I have never been a magazine buyer but TBI is one I always buy when possible.
Light and Blessings. Ena Rawbone – via email.
---
How do prisons assess English and maths levels of prisoners? godoseebuy.com/2015/08/24/commentscampaign
---
Send your comments to: editorial@GoDoSeeBuy.com, or write to: GoDoSeeBuy! The Big Issue, 1-5 Wandsworth Road, London SW8 2LN or tweet to: @johnbirdswords
---

Poor reading skills hinder the rehabilitation of thousands of prisoners, especially when they leave prison and try to find employment. Diffusion Prison Fiction is a literacy scheme run by publishing charity SPCK which provides free, easy-to-read books to UK prisons and reading groups.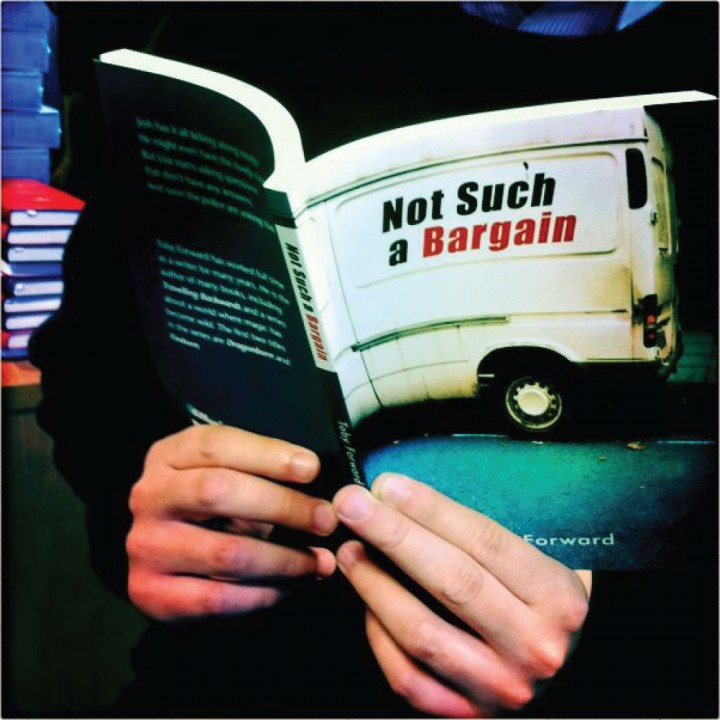 Designed for readers with low literacy, the Prison Fiction series seeks to improve prisoners' reading confidence, assist rehabilitation and champion prisoners' right to read.
Each title (Barcelona Away, Not Such A Bargain and Forty-Six Quid and a Bag of Dirty Washing) presents believable characters and situations, encourages self-reflection and explores ideas of choice, personal responsibility and positive relationships. Discussion points at the end of each chapter make these books ideal for use in reading groups.
Recent feedback from prisoners, prison staff and supporters includes:
"[Reading your book] made me think how selfish I was towards other people and that I only thought of myself." Prisoner, HMP Bure
"I learnt to read in prison, and it turned my life around. I know more than anyone just how important the Prison Fiction programme could be to someone inside. Supporting literacy is one of the best ways to improve social opportunity and to prevent reoffending." John Bird, Founder of The Big Issue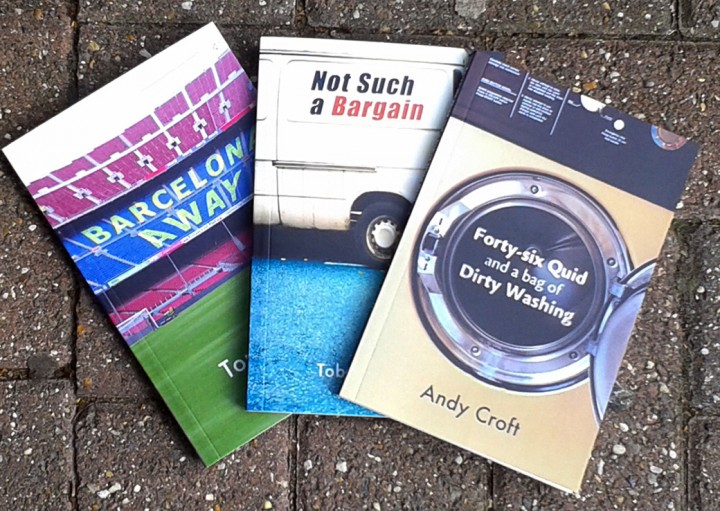 "A unique resource with a heart of gold. [It] will have undoubtedly helped [young offenders] to take a further step along the road to reducing their chances of reoffending." Staffordshire Prison Library Service
"I think of my daughter every single day in here. [These stories] are so true to life." Prisoner, HMP Kirkham
"The Prison Fiction series is easy to read, free to all prisoners and ideal for group discussions. I congratulate the publishers for building such an authentic bridge between realistic storytelling and real people, in and out of prison, as they struggle to develop their potential." Jonathan Aitken, former politician and prison reformer
SPCK has already supported over 35 prisons across the UK and supplied around 2,500 literacy books to prisoners. In the last six months alone, the programme has witnessed a 71% increase in the demand for its books. With three new titles in the pipeline, prisoners will have plenty of exciting stories to choose from.
For free copies or for more information on the programme, please contact prisonfiction@spck.org.uk or call 020 7592 3917.
---
.If you'd like to join the Right to Read (and Write) campaign get in touch. Email editorial@GoDoSeeBuy.com or write to: Right to Read (and Write), GoDoSeeBuy!, The Big Issue, 1-5 Wandsworth Road, London SW8 2LN. Never miss campaign updates by simply signing up to receive our GoDoSeeBuy! mini-mag every week join@GoDoSeeBuy.com
---
Cartoon