I have never passed a written exam in my life. So how come I sit on the management board of a primary school with responsibility for the education of almost 1000 pupils, and the wellbeing of more than 200 staff? Simple, I'm a parent governor!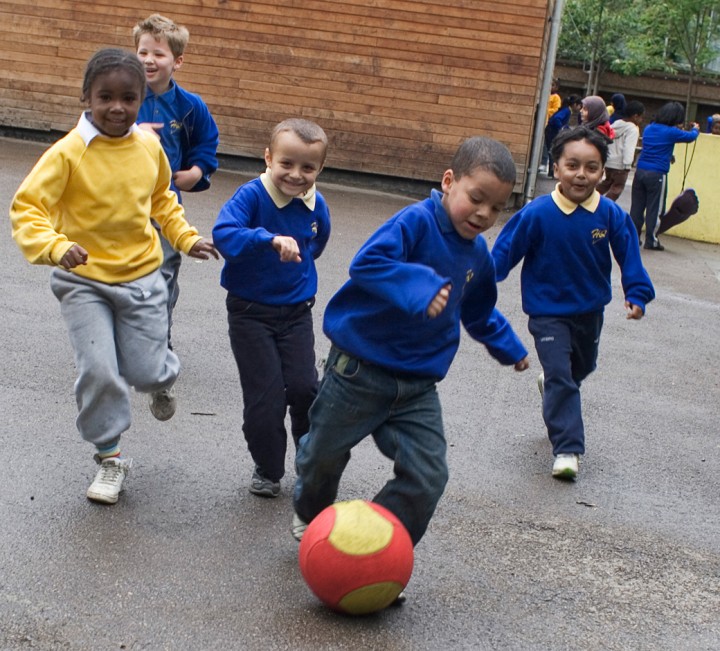 I didn't have the best education, I was probably dyslexic. However, I did want to make sure that my son (and everyone else's children) had a good education, so when a letter arrived from the headteacher asking for parent governors, I volunteered.
---
What is a school governor? "School governors provide strategic leadership and accountability in schools," a board of individuals made up of parents, community members, business people and school staff, who volunteer to help the headteacher and the staff with the school's development, checking that everything is on target. They advise and sign off all the budgets and school policies, and deal with complaints.

Full training is given across all manner of subjects to do with education and policy, these are changing regularly, so top-up training is also available, which is handy too, and all of this training counts towards professional qualifications.
Many employers will give school governors extra time off work to attend meetings, courses and visit the school – obviously they value the importance of the training, development and responsibility.
---
So what do I get out of it? My confidence has really grown, and my management and strategic thinking skills have developed in new areas too. And the little things, I'm much better organised and now unfazed by spreadsheets and lengthy reports – which I now relish reading and reporting back with questions and suggestions.
And I was involved with the hiring of a new headteacher, which was as exciting as it was terrifying!
My son is excelling at school. Instead of it simply being a place he visits to learn, it's an integral part of both of our lives. I try to pop in once a term during the day too, after six years I've got to know many of the teaching and support staff.
My son attends an outstanding school and I am proud to play a tiny part in this.
My advice to you is, if you're looking for a fabulous and vital voluntary role, DO become a school governor! Interested? Visit: gov.uk/become-school-college-governor
---

Unwanted PC laptops lead a dreadful life. They just sit there reminding you what a chunk of time, money and material went into their construction.
And to think of how many atoms had to be spilt in order to invent them. Think of Babbage's computation machines, and all those hours Benedict Cumberbatch had to study at Harrow in order to play Alan Turing inventing the modern computer.
Practivate will take your unloved leftover and activate it back into a socially useful life.
Support their Tick Take Tech initiative and get your unloved gear going again.

In September, Londoners can earn an extra social responsibility gold star by supporting PRACTivate's TICK TAKE TECH laptop recycling initiative.
In preparation for their full-scale pilot launching in Hackney they are asking for your support in helping them to outfit their ex-offender and former gang member cohort(s) with what they need to build and enhance their technology literacy – a critical skill set for a smooth transition to legitimate social enterprise environments.
First deployed in NYC in 2012, PRACTivate's TICK TAKE TECH initiative collected and refitted an office full of laptop computers – enough to outfit their social enterprise incubator as well as gift a few laptops to those in their programme who could not afford to buy their own.
And now you and your friends can participate and…

TICK…those social impact boxes by recycling your e-waste, make a much-needed contribution to individuals without ready means or access to technology, and support the self-realisation of local economies through the development of local talent and resources.

TAKE…we will take out your hard drive when you drop off your old laptop (PCs not older than five years and laptops only please) and return it to you for disposal right then and there.

TECH…is a fact of life and an essential component in job and career sustainability. Once you contribute your old technology to someone who has been unable to keep up with the curve, you have personally taken steps toward levelling the playing field and supporting social inclusion and economic equality.
TICK…TAKE…TECH – PC Laptop Recycling Days
Impact Hub Kings Cross, 34b York Way, London N1 9AB – September 9, 8.30-10.30am – kingscross.impacthub.net

Impact Hub Westminster – 1st Floor New Zealand House, 80 Haymarket, London SW1Y 4TE – September 9, 5-7pm – westminster.impacthub.net
Impact Hub Islington – 4th Floor, 5 Torrens Street, London EC1V 1NQ – September 16, 3-5pm – islington.impacthub.net
Impact Hub Westminster – 1st Floor New Zealand House 80, 80 Haymarket, London SW1Y 4TE – September 23, 8.30-10.30am – westminster.impacthub.net

PLEASE SHARE AND LET YOUR FRIENDS KNOW ABOUT THE TICK TAKE TECH INITIATIVE.
For more information about PRACTivate and their social enterprise development programming for ex-offenders and former gang members please visit ipractivate.com