The art under your feet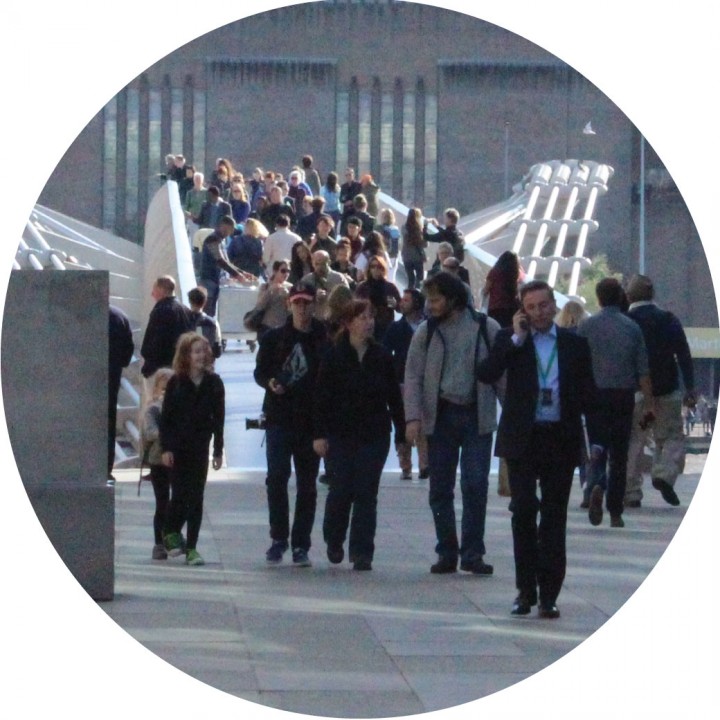 There is a man who does not take a rock of stone and carve out a body to grace a museum, but instead crosses a place like The Wobbly Bridge and notices that certain "toe rags" have chewed gum and spat it out, leaving disfigurement in their path. But this man does not throw his hands in the air, or curse them, but turns their small-minded anti-socialism into art by painting pictures out of their detritus.
Yes, there's a man who lays for days in all weathers turning trash into art, and in so doing demonstrates how beautiful life is when you turn the discarded into art.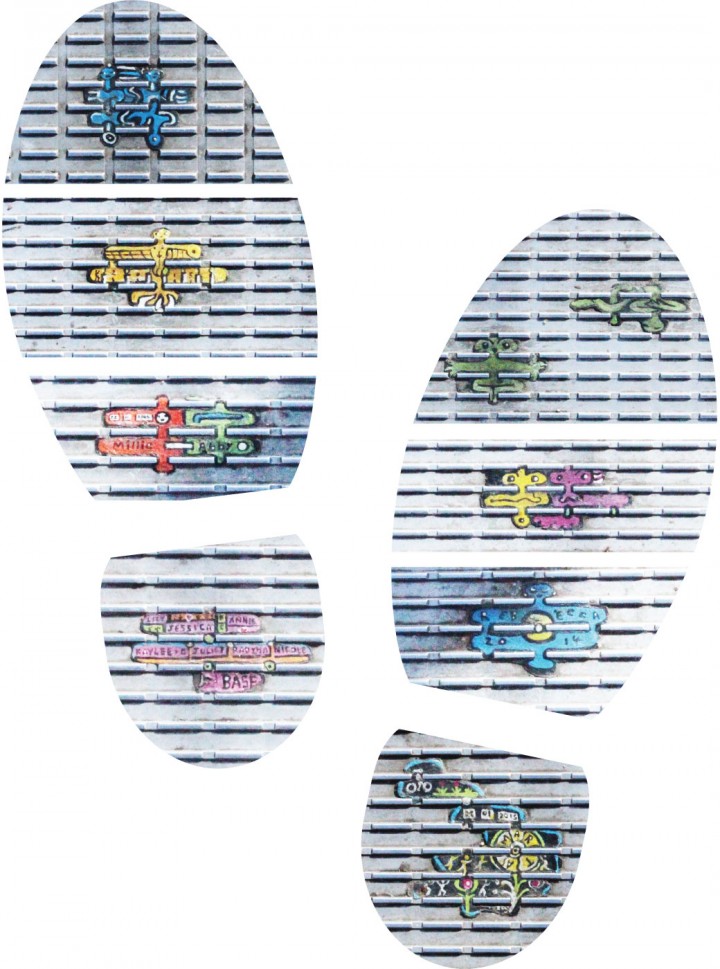 I love it. And thousands likewise don't just get inspired by his art but realise that he has turned a negative into a positive.
Outside The Big Issue office you will see a cheery Big Issue vendor captured in full detail made and painted out of what has been left on the pavement.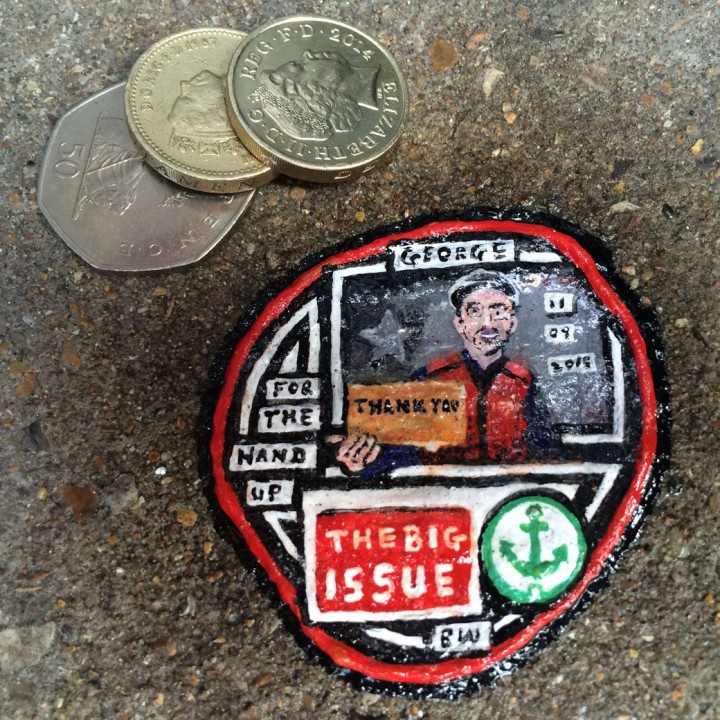 If you go to the Victoria and Albert Museum, or one of our numerous major art places, you will see the works of miniaturists worn by lovers, husbands, etc, around necks to remind people of their loved ones. But also the likes of Shakespeare and Sir Walter Raleigh and Queen Liz the First. Look for the great Nicholas Hilliard, notorious for one work supposedly of Shakespeare's male lover, AH.
But I'm just showing off here. Suffice to say the chewing gum artist is keeping alive a great tradition of illustrating people, places and things in micro manner.

Look at this on YouTube and be entranced. John Bird.

To see more about Ben's work: click here.

Ben says: "I'd like anyone to help me fund a website to promote my work and art trails.
"Help in potentially publishing a book of my work, I've photographed every artwork I've produced to date – over 10,000 pictures in almost 11 years.
"More opportunities to create art in the public environment."
You can contact Ben via GoDoSeeBuy! Mark emails for his attention and send them to: Editorial@GoDoSeeBuy.com
---
Home is where the art is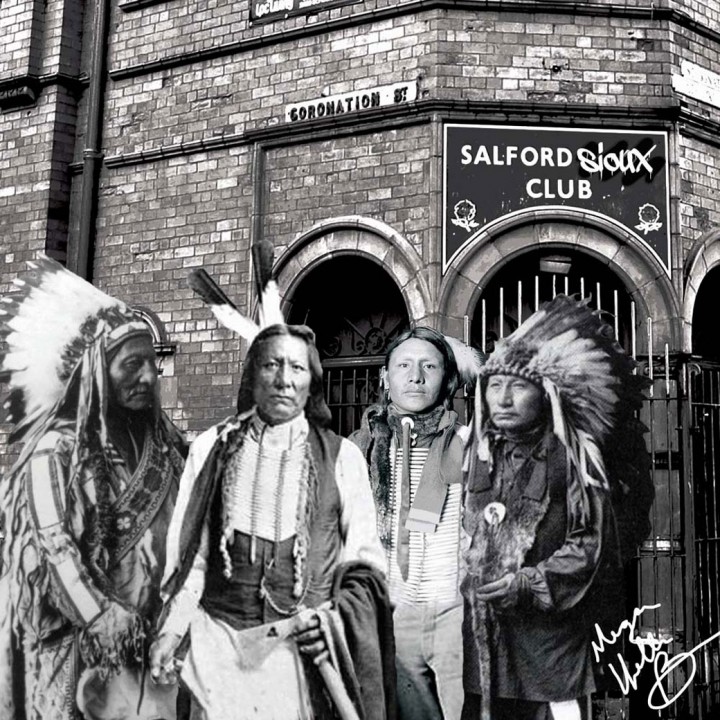 Drawing inspiration in the heart of inner city Salford are Ordsall Community Arts, a grassroots arts organisation creating celebratory arts projects with communities across the city. Leslie Holmes is the lead artist who every year comes up with an idea for The Big Draw. Last year's project, On The Allotment, won the top award in the country, engaging a green-fingered group who were just starting up a new community allotment.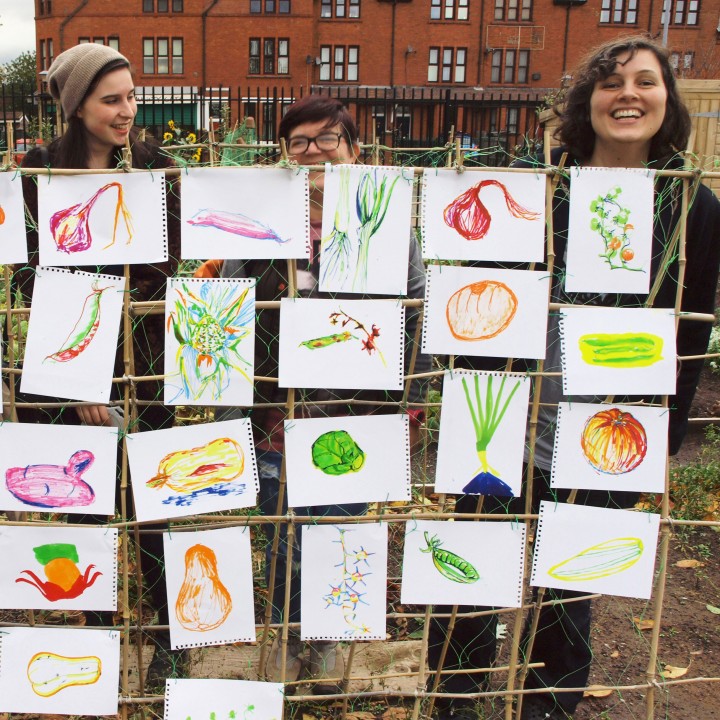 Leslie says: "The Big Draw is a great idea, it's about getting people who maybe think they can't draw to have a go at drawing, and the challenge is to make it inventive and enjoyable."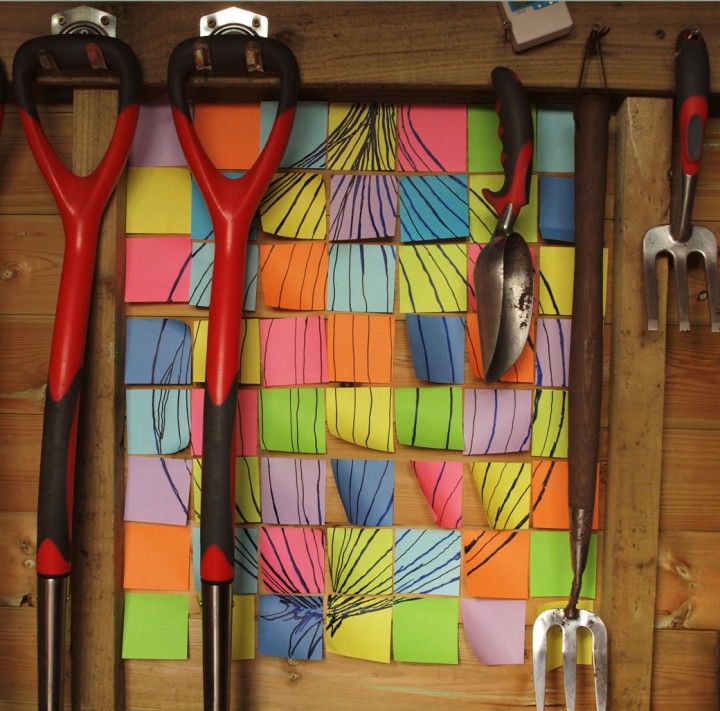 Last year's project had people creating drawings on post-it notes and printing wallpapers from vegetables they had grown. Ordsall Community Arts' other winning project, Life at the Top, involved people in tower blocks around the city drawing views from the flats. The Salford Birdman was filmed in a strange old attic filled with drawings and models of birds. Their 2015 Big Draw, which takes place throughout October, is called The Tribes of Salford and explores the city's link with Native American culture, from Buffalo Bill's Wild West show of 1887 to the totem pole presented to the city in 1969. To find out more, visit the Big Draw website: thebigdraw.org

Ordsall Community Arts: ocarts.co.uk: @ordsallarts