Freecycle
So how do you fill a 'Buy' section when this week's theme is 'Free'? Well, it turns out you speak about Freecycle.
Freecycle is a network of 5,000 groups with more than nine million members around the world. People use it to advertise things they want to give (or get) for free in their local area. It's a grassroots and entirely non-profit movement.
The ethos is all about reusing things and keeping good stuff out of landfill. Freecycle calls itself a gifting movement – reducing waste while at the same time strengthening communities.

So if you're finally ready to offload that unused rowing machine, there's probably someone not too far away who's planning to start a health kick and would gladly take it off your hands. Or why not put out a call for something you really want? You just never know what you could pick up for free.
Visit: freecycle.org for more details.

---
GoDoSeeBuy! Readers offer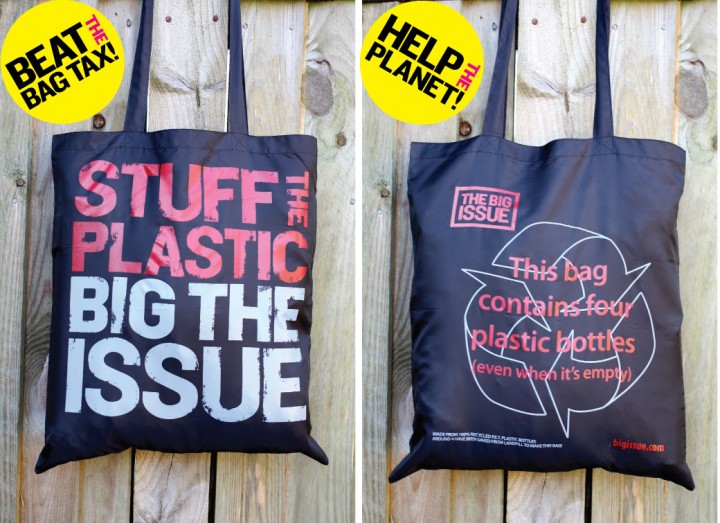 But for those old-fashioned transactions where you still have to hand over some money, you won't have missed the recent introduction of the plastic bag tax in England. Shoppers in other parts of the country are now well used to taking their own bags to the supermarket, but this eyecatching shopper will certainly help jog your memory if you've been caught out in the past. Made from four recycled PET plastic bottles, it's on special offer at just £4.99 plus P&P. Tax-free shopping!
Visit: shop.BigIssue.com and enter the voucher code: ZEIEAD9RV05K