Stop binning good food!

On Tuesday September 8, The Real Junk Food Project Brighton fed MPs a wasted food buffet in the Houses of Parliament. Why? In support of Bristol East MP Kerry McCarthy's Food Waste (Reduction) Bill, which aims to stop perfectly good food being binned and divert it to those in need.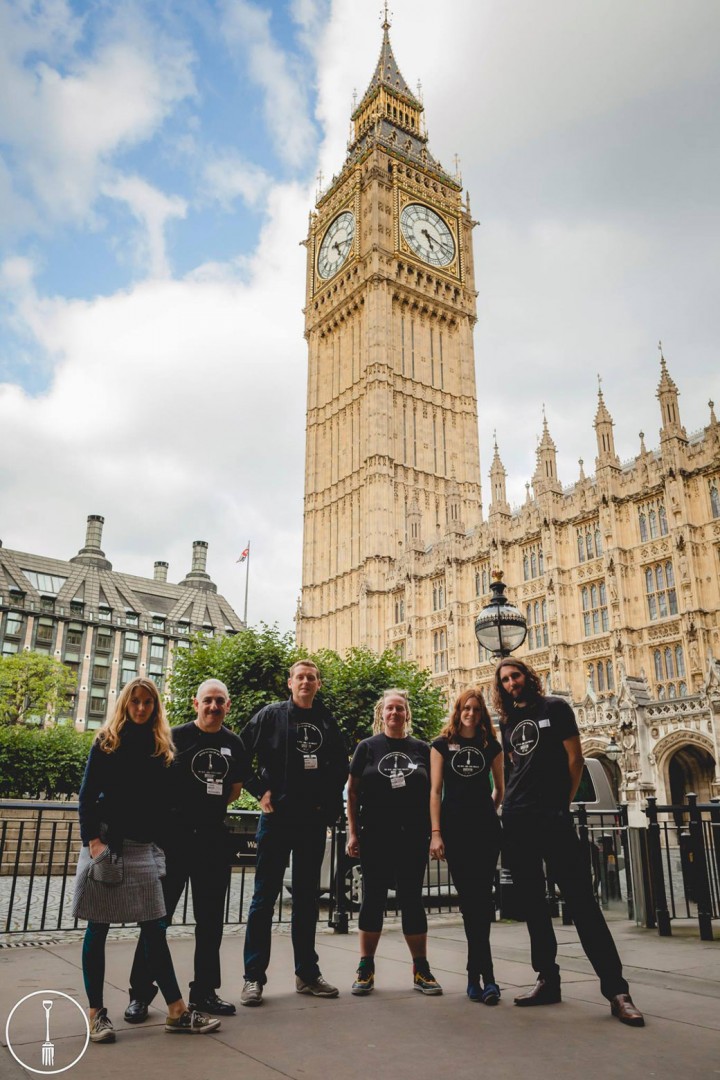 The event shone a light on the grassroots fightback against waste, and project director Jess says: "Supporting Kerry McCarthy's Bill in the Houses of Parliament was a very interesting yet surreal experience.
"If someone had told me last year that I would be serving wasted food to MPs in Westminster I would have laughed, but after being onboard with The Real Junk Food Project Brighton for the past nine months, nothing now surprises me.
"We were granted access to the Jubilee Room 15 minutes before the event began, which left little time to construct our buffet. A selection of 120 vegan, vegetarian, and meat canapes, pre-baked pies, organic fairtrade chocolates, and pastries. Wasted food.
"We presented our wasted food buffet in our usual style, hand-made bunting, up-cycled info-boards, and flyers. It was odd to consider the origin of everything on display as we stood in the most self-indulgently decorated room I had ever seen.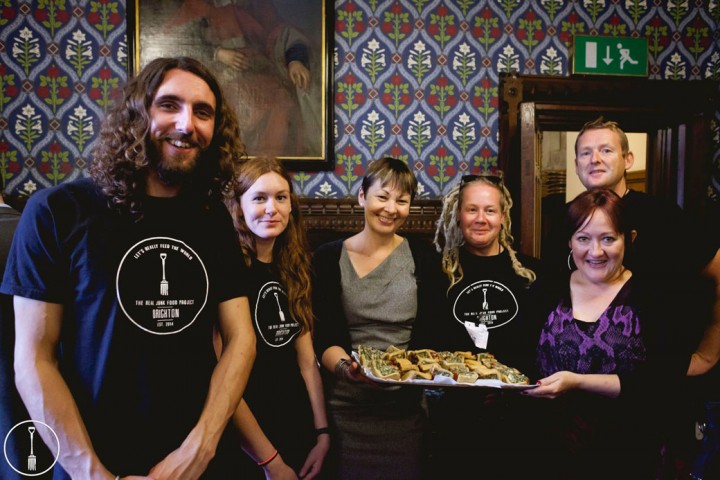 "To me, our modest community centre on our local council estate felt much more inviting."
Since opening in November, the project has fed more than 5,000 people and prevented 14 tonnes of food from rotting in landfill.
Now they're part of Feed the 5,000, a coalition of groups in Brighton energising the growing movement against food waste. They want people – individuals, businesses and public institutions – to work together to put pressure on the government and retailers.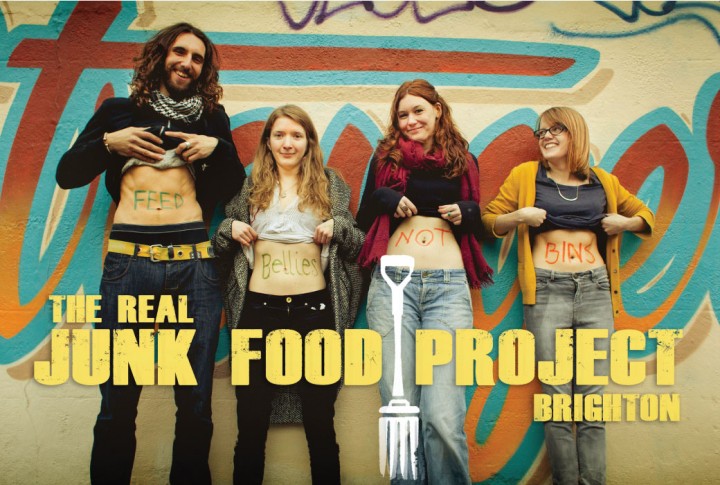 But we can make our own changes too. Whether a home cook or a restaurant boss, not overbuying is a fundamental way to avoid food waste. And wonky is wonderful. Choosing ugly food can influence supermarkets to ease their bizarre standards of what fruit, veg and even processed foods should look like.
Some things may take a little more effort though. The project says we need to get more imaginative in the kitchen to create meals from whatever we happen to have in the fridge.
What would Delia do?
Visit: realjunkfoodbrighton.co.uk for more information.