---
So you've built your house – make it a home by hanging some art on the walls
Exciting new prints available on The Big Issue Shop from Street Art contributors! At least half the profit from each print goes to the artist, with the remaining profit helping The Big Issue give people living on the margins a hand up.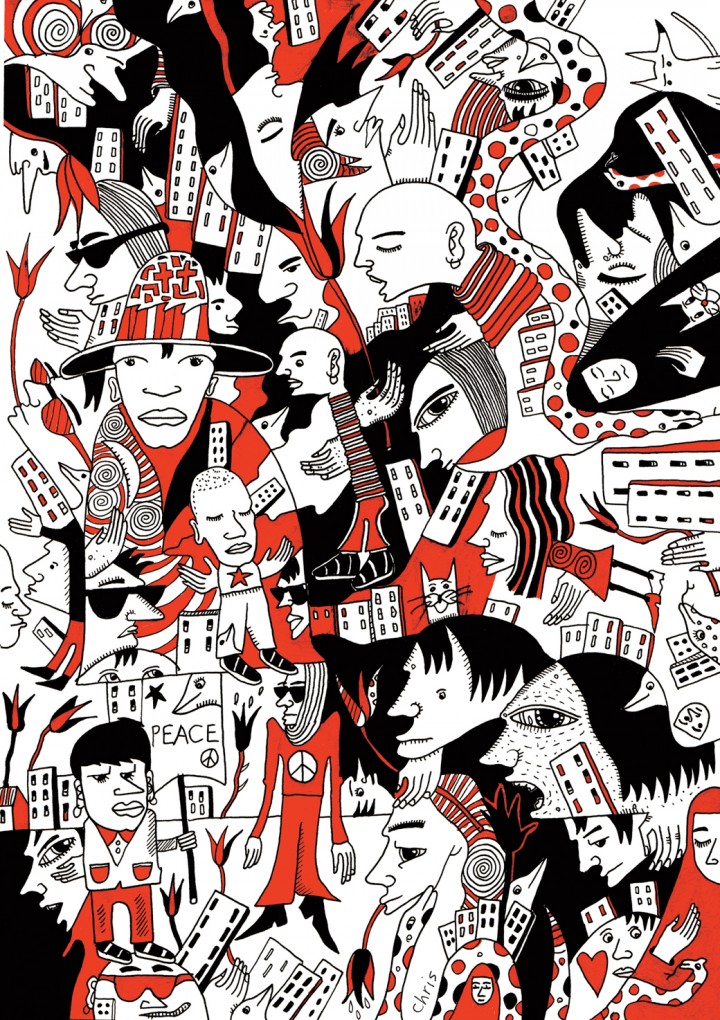 Chris has experienced periods of homelessness and mental illness. "I was bullied at work and lost my job and mental health," he says. "I draw for hope and collective ideals. I adore the crowded energy of big city life but I think that wealth should be distributed more fairly. I believe in social justice and tolerance for all cultures."
 Prints available in sizes A4 and A3 from: £15.00 (+P&P)
---

"My work is about healing, forgiveness and reconciliation. Medicine leaves are a natural source and the medicine that I take that leaves the body. My inspiration is also about recovery, every day I feel I am in recovery. When I work on a piece of art I go into a zone that is meditative. Making art also helps give me some relief from the chronic pain and stresses of managing everyday life".
 Prints available in sizes A4 and A3 from: £15.00 (+P&P)
---

"This painting is of Amy Winehouse, a woman who changed my life without her ever even knowing. All the while she was battling with her addictions, I was battling with my own, and when she died my whole life turned upside down. I realised how fragile I was, how little time I had left if I carried on down the road that I was travelling. This painting also contains all of my own rail cards, and when I glued them all down, and painted the image over the top, I realised a card was showing through the gap where her hands are. This rail card is dated to the one year anniversary of my sobriety, and also an exact year before the launch night of my debut art exhibition at The Strand Gallery in London. I still can't quite believe how uncanny that is!"
 Prints available in sizes A4 and A3 from: £15.00 (+P&P)
See more Street Art at The Big Issue Shop.