Dogs Trust is the UK's largest dog welfare charity and is known for its amazing work finding loving homes for abandoned animals.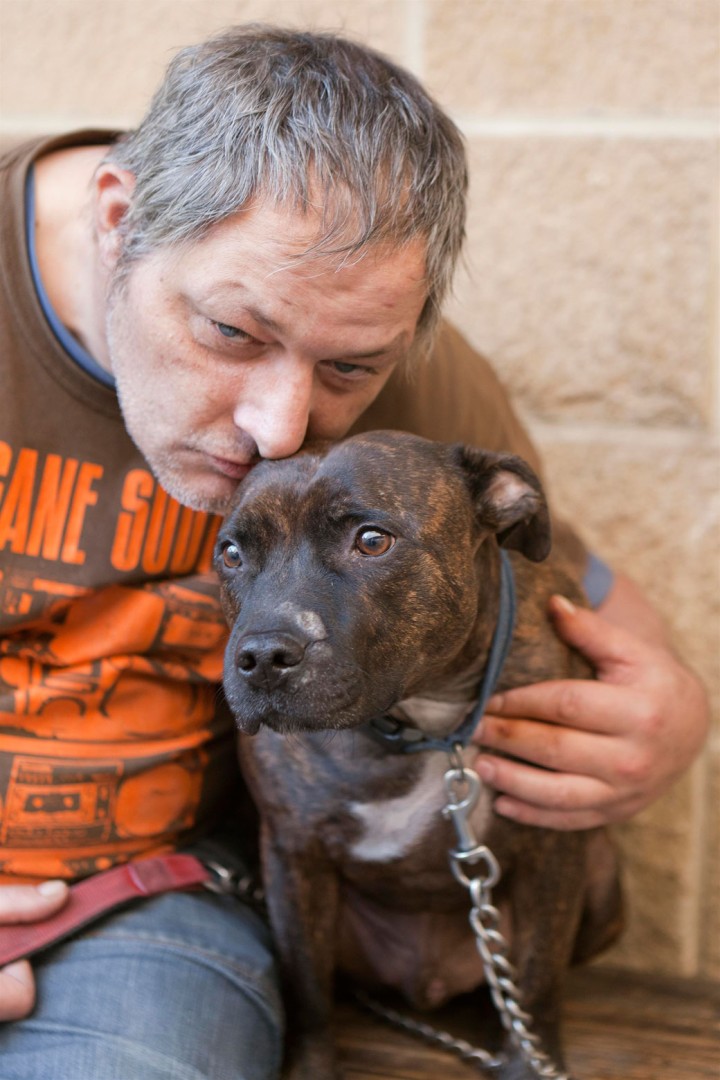 But for the last two decades it's quietly been transforming the lives of thousands of homeless people too. The Hope Project, which is celebrating its 20th anniversary this year, supports dog owners who are in housing crisis.
When it launched, there was no such thing as a dog-friendly hostel and only one vet clinic to support dogs and their owners. Now thanks to the Hope Project there are 157 hound-happy hostels in the UK and vets are working in 107 towns to help homeless people and their beloved dogs stay together.
It's a service that truly saves lives.
"I really believe I would be dead now if it wasn't for my dog," says Andreana of her companion Khan. "He really held me up. I couldn't have gone on without him."
The Hope Project knows there's still work to be done though – 82% of homeless dog-owners say their pet is their best friend yet two thirds are asked to give them up to find accommodation. And 67% of rough sleepers say they are on the streets because they can't find accommodation with their dog.
"I've been through so much this year and having Bow has made it much easier to bear. If I didn't have him I probably would have been housed a lot quicker but I wouldn't ever give him up," says Adele.
And George says: "I have suffered from depression and suicidal thoughts and the only reason I haven't followed through with any of them is because of Hope. She has saved me."
---
Photos by: Olivia Hemingway