Singing will raise the spirits at any time of year, but especially at Christmas when celebratory tunes are the soundtrack to the season.
We've tracked down two organisations who've used singing to help those whose lives have been affected by homelessness and who want to share their music with you this Christmas.
The Choir with No Name is an organisation that runs pop choirs for people who have struggled with homelessness. They're hosting their Big Christmas Singalong at the Royal Festival Hall in London on December 11 and, as the name suggests, they want everyone – not just their members – to fill this iconic venue with festive hits.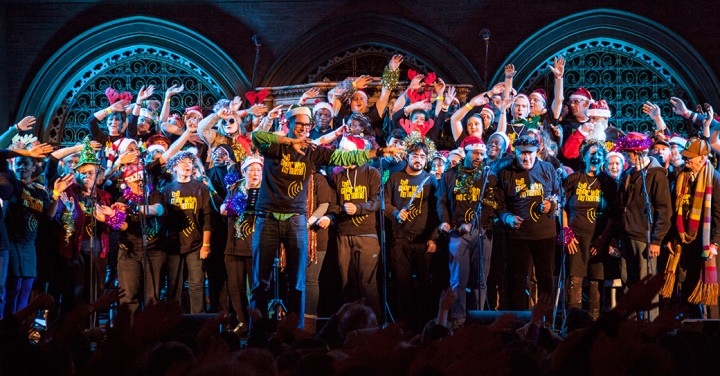 Founder Marie Benton says: "Our Christmas gigs are by far the highlight of our year, with members and audiences alike singing their hearts out and feeling part of something very special."
And they're not the only ones warming their voices up for Christmas. Streetwise Opera use music to help people who've experienced homelessness make a positive change in their lives.
They practise at workshops in homeless centres across the country and now they want everyone to hear the results.
They'll be performing at the Sage in Gateshead on December 15 in an informal event to share their recent work, and on December 16 singers will join Shelter at St Martin-in-the-Fields, Trafalgar Square, for a carol concert.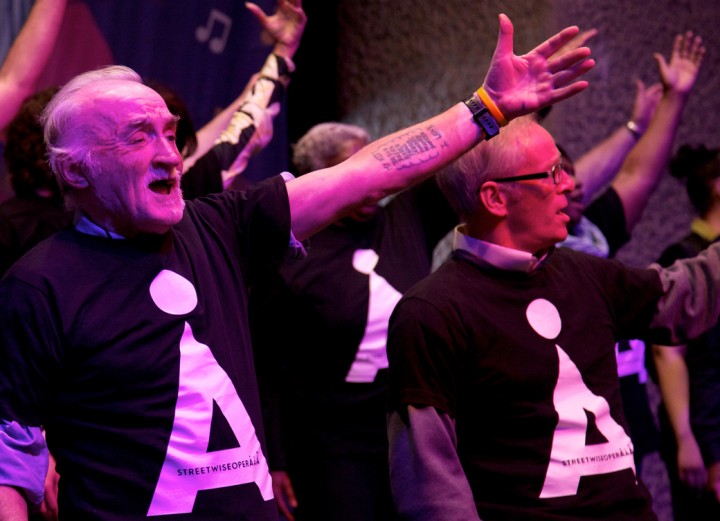 Then on December 18 they'll have singers at mima in Middlesbrough to perform The Barber of Saltersgill, a fun take on The Barber of Seville, which will also include some Christmas tunes.
Buy tickets for Big Christmas Singalong (£12 each) here southbankcentre.co.uk/whatson/the-choir-with-no-name
No booking required for Gateshead Christmas Sharing or From Seville to Saltersgill. To book the Shelter Christmas Carol Service, call Carl on 020 7505 1959.