A groundbreaking Big Issue partnership got off the ground this week and it's creating more than just a caffeine buzz.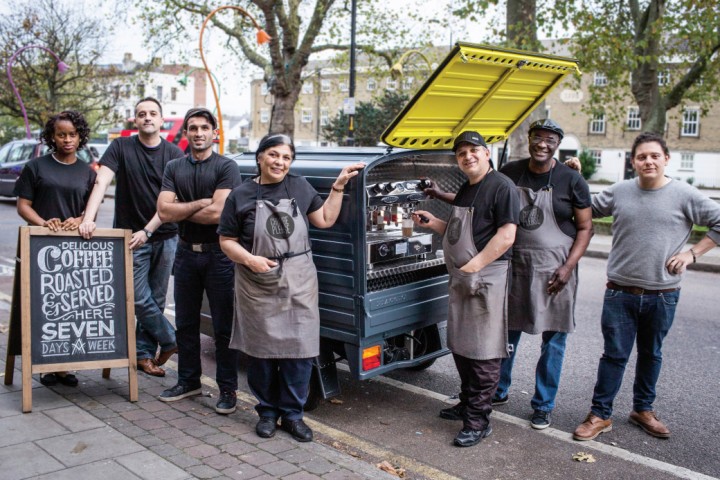 Change Please is a joint venture with the Old Spike Roastery, a social enterprise in south London, and it's seen a team of homeless people trained as baristas so they can sell fresh coffee from mobile carts on the streets of central London.
When the baristas hit the streets a few days ago the response in the media was huge – and The Big Issue even trended on Twitter!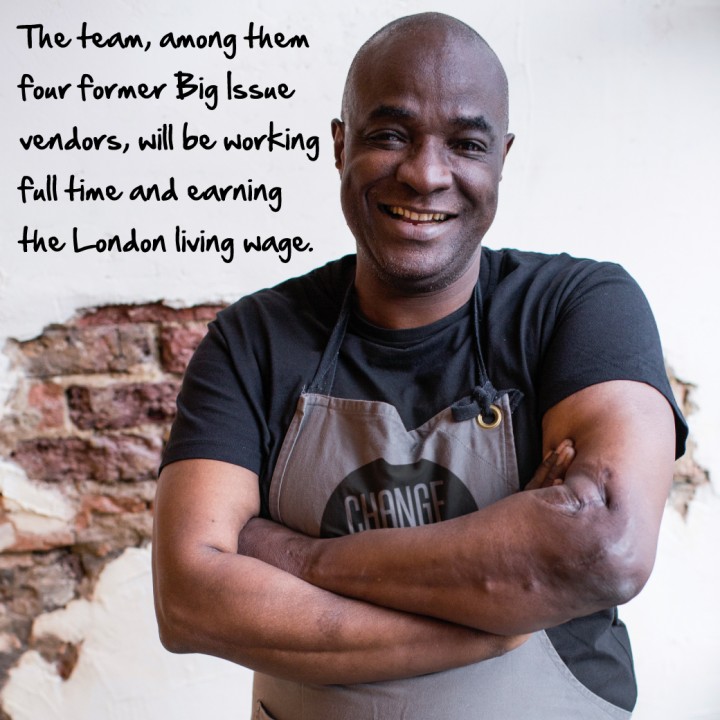 "We were interested in supporting the onward journey The Big Issue already provides by creating new opportunities for the vendors," says Cemal Ezel, co-founder of the Old Spike Roastery. "We really want to make sure this work makes a lasting difference in their lives because as a group they are trying to take big steps forward."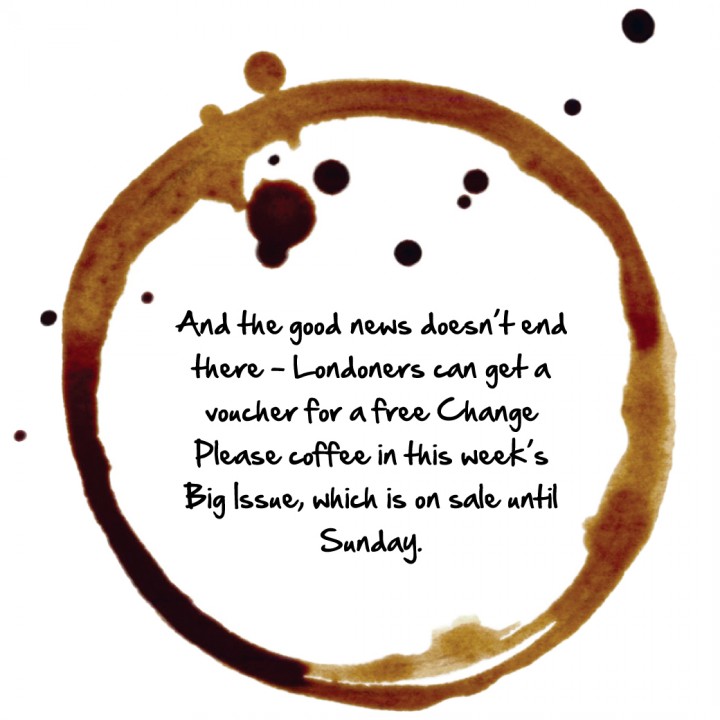 The team, among them four former Big Issue vendors, will be working full time and earning the London living wage.
And the good news doesn't end there – Londoners can get a voucher for a free Change Please coffee in this week's Big Issue, which is on sale until Sunday.