The season of sparkle is about to get more glittery still. The Clothes Show is hitting the NEC in Birmingham this weekend with 70 shows highlighting some of the most exciting names in fashion.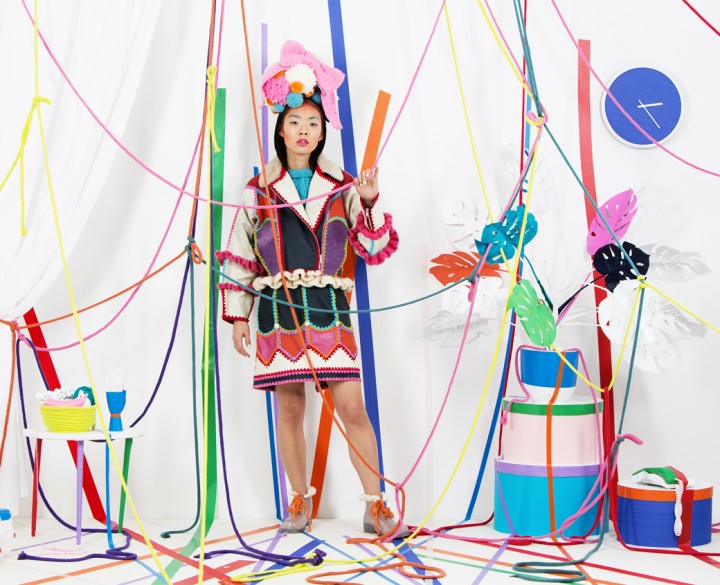 And with ethical clothes on the radar more than ever, designers like Katie Jones are going to be in serious demand. Exhibiting on Sunday, hers is a label that teams playful aesthetics with "serious ethics".
The ethos started with her grandmother's vision of making something beautiful from nothing and Katie sources surplus materials, textile waste and factory seconds then tailors her designs around what she has.
Her self-styled "WASTENOT" approach sounds like a very worthy endeavor, but don't make the mistake of thinking that means dreary.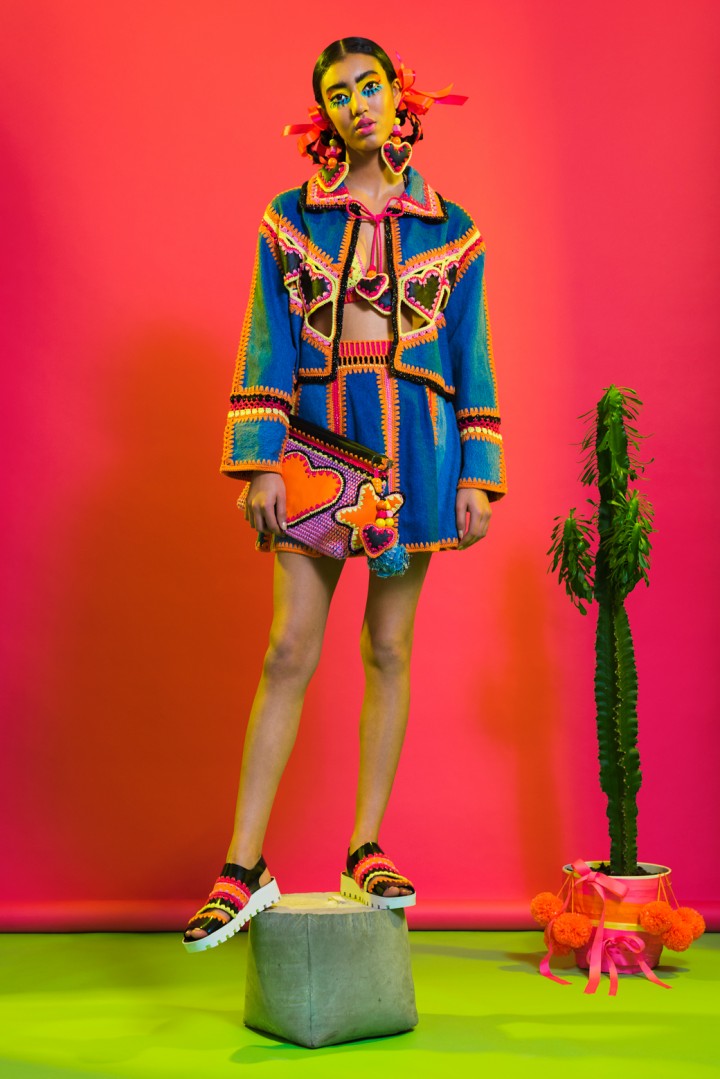 "The brand aesthetic is fun and playful," she says. "The ethos needed to have the same joyfulness within it, so I wanted to make a positive impact through my designs.
"Since starting the brand in 2014 we have grown, gaining stockists in China and Japan and from this A/W have been stocking in Selfridge's, which is very exciting!"
Katie, who has an MA in fashion knitwear from St Martin's College, is also big on waste – or rather minimising it. She really wants her work to address issues of over-consumerism and landfill.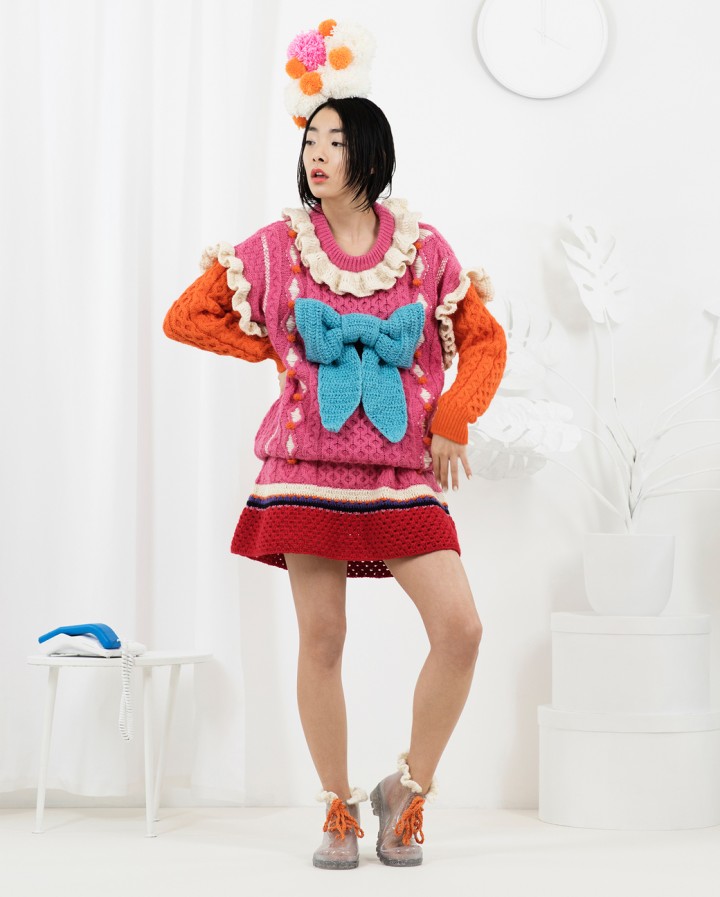 Each piece is crafted in her east London studio with a small team that even includes her mum Annie. They use detail-intensive processes such as hand-dying, crocheting, embroidery, hand sewing and hand-punched leather work – this is not fast fashion.
These traditional methods mean every piece takes from 10 to 100 hours to create and is completely unique. Waste is minimised and their conscientious approach means the team gets the best from every textile they use.
Accessories start at £30 and her clothing is priced from £120.
As Katie says, a jumper is for life, not just for Christmas!