This week we're celebrating great minds, and one group of girls has shown that you don't need years of experience or a load of cash behind you to achieve it when you have great ideas to work with.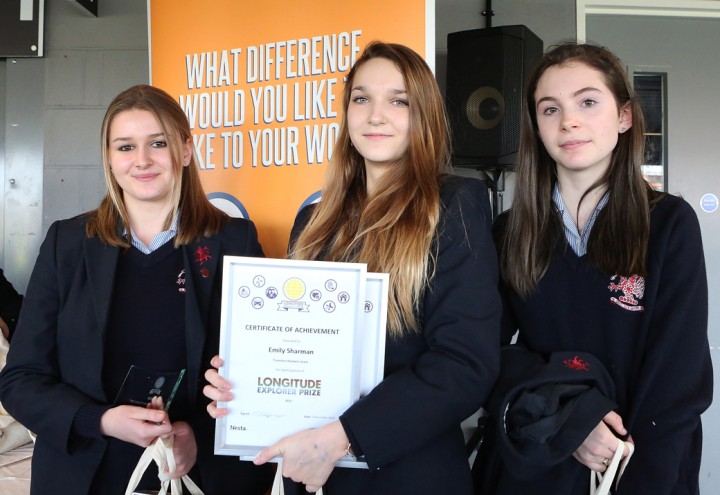 Grace Balchin, Emily Sharman and Eleni Dimopoulos, all 15, from Rendcomb College in Gloucestershire have been awarded the £25,000 Longitude Explorer Prize after coming up with an ingenious plan to help charities working with some of the most vulnerable people in the world.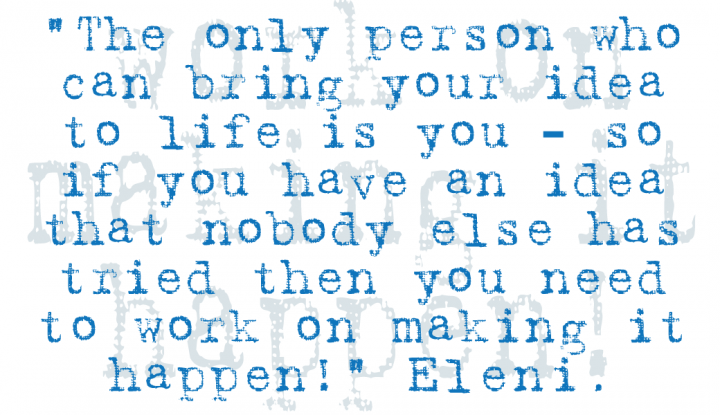 The award, run by innovation charity Nesta, challenged pupils to use satellite data to solve social issues, so the team decided they wanted their brainpower to help homeless people and refugees. They created a mobile app called Displaced, which uses live data collected from social media postings and which charities can then use for logistical planning.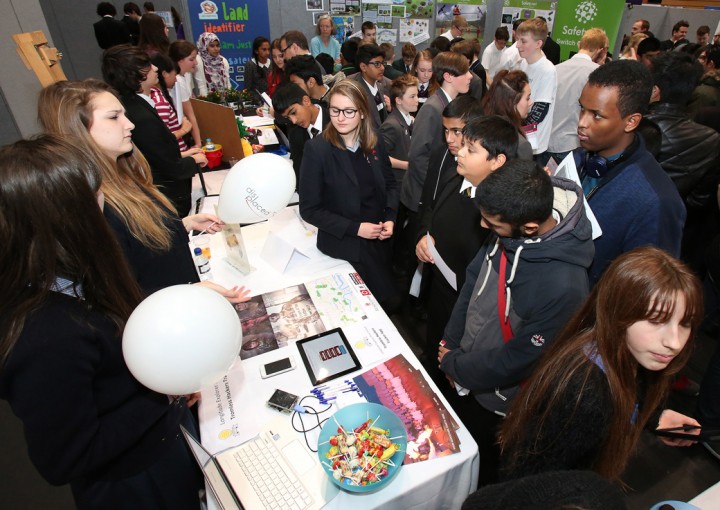 "We partnered with a local charity which was really active but lacked the logistics to give homeless people what they needed," says Emily. "So we decided we wanted to build something to help them. No one seemed to have come up with a tracking app that used social media data."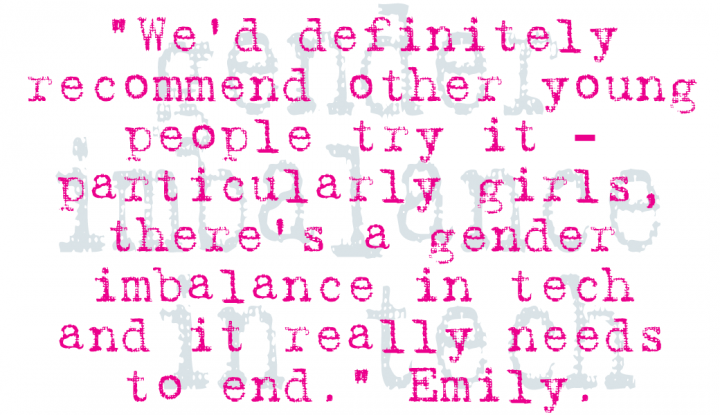 Eleni adds: "The next thing is to see how we can use the app to help refugees. Organisations could use the technology to predict the movements of people across Europe and the Middle East. They could then send data about safe havens where those people could find somewhere to eat and sleep."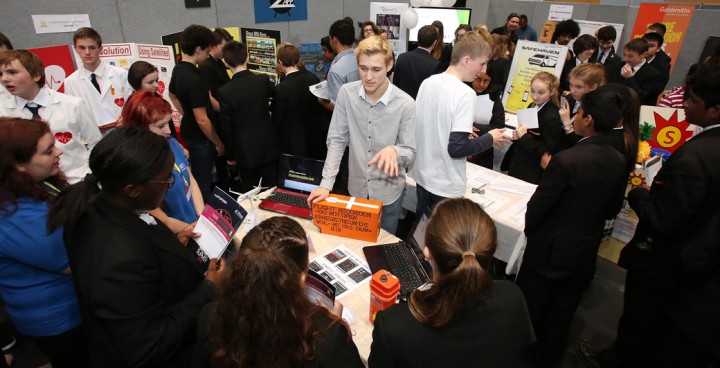 The girls hope to inspire others to get thinking about digital creativity and enter the competition.
"We'd definitely recommend other young people try it – particularly girls," says Emily. "There's a gender imbalance in tech and it really needs to end."
Eleni adds: "The only person who can bring your idea to life is you – so if you have an idea that nobody else has tried then you need to work on making it happen!"