This is where The Old Curiosity Shop sits next to The Three Cripples Inn, and Fagin's Den is hidden down a murky alley off a busy Victorian street. This Christmas, BBC One transports you to 19th century London, to a world where some of Charles Dickens' most iconic characters co-exist, including Scrooge, Inspector Bucket and a young Miss Havisham. With a wealth of back stories inspired by the novels, Dickensian delivers fast-paced storylines with surprising twists and turns.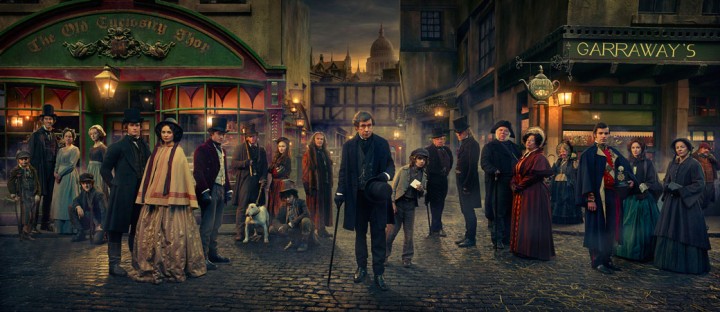 As the snow falls on Market Street this Christmas Eve, the festive hustle and bustle is hushed as the body of wealthy brewer, Mr Havisham, is driven to his final resting place, followed by son Arthur and daughter Amelia. Later that day, at the reading of the will, pain strikes further when Arthur finds his father has left the vast majority of the Havisham wealth to Amelia. Set on the path to revenge, what grave consequences will Amelia face as a result of Arthur's indisputable envy?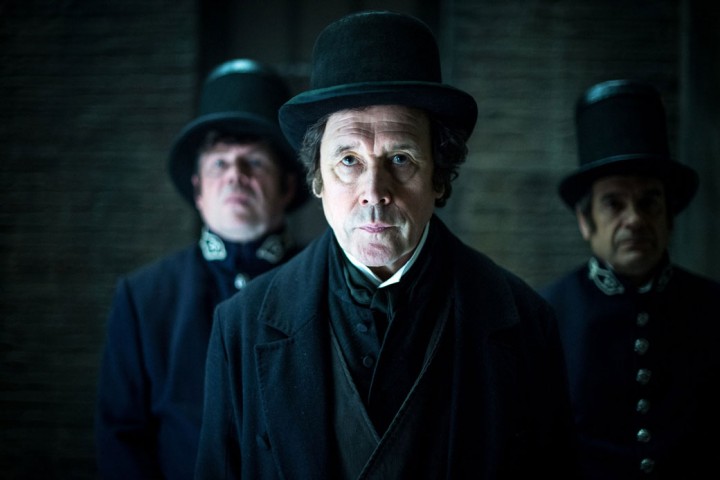 Above: Inspector Bucket played by Stephen Rea.

Meanwhile, the free-spirited Honoria Barbary meets in secret with her young love Captain James Hawdon, much to her sister Frances' disdain. Will their clandestine love affair survive the scheming and plotting of her sister due to her desire of a wealthier suitor?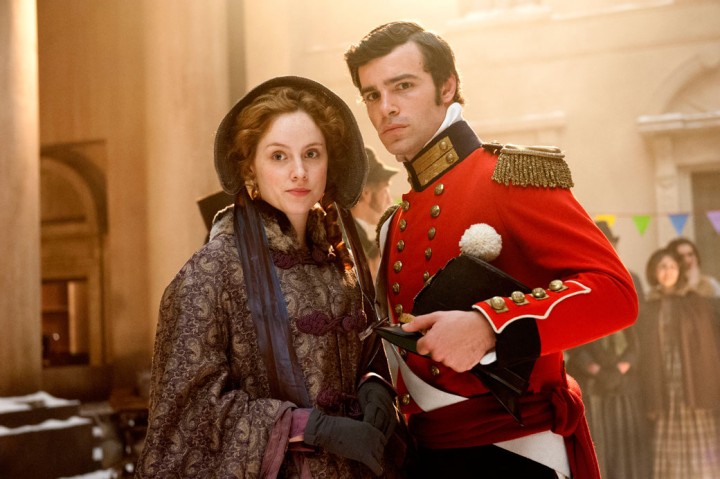 Above: Honoria Barbary played by Sophie Rundle, Captain James Hawdon played by Ben Starr.

Elsewhere, gang-master and pimp Fagin has organised for street girl Nancy to visit Jacob Marley for his evening's entertainment. Accompanying the young girl for her safety is house-breaker and ruffian, Bill Sikes, who will do anything to protect her.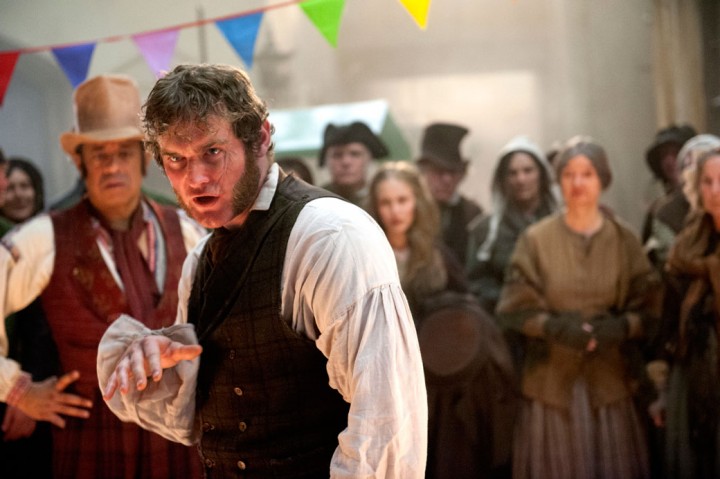 Above: Bill Sikes played by Mark Stanley.

Secrets are lurking around every corner and as the bell tolls 9pm on Christmas Eve, tragedy strikes as Jacob Marley's body is found lying in the snow. As the dead man was not short of enemies, can the newly appointed Inspector Bucket find the killer?
Above: Jacob Marley played by Peter Firth.

Dickensian starts on BBC One at 7pm on Boxing Day.
To learn more click here.