---
Report 'n' return from Practivate and Mocksies

We are Mocksies – selling freshly made, natural soda fountain drinks, non-alcoholic mocktails and hot toddies for 'tough customers'. Mocksies is a social enterprise that works with former gang members and young people at risk who want something more for themselves. These are their stories – written for you, from their heart.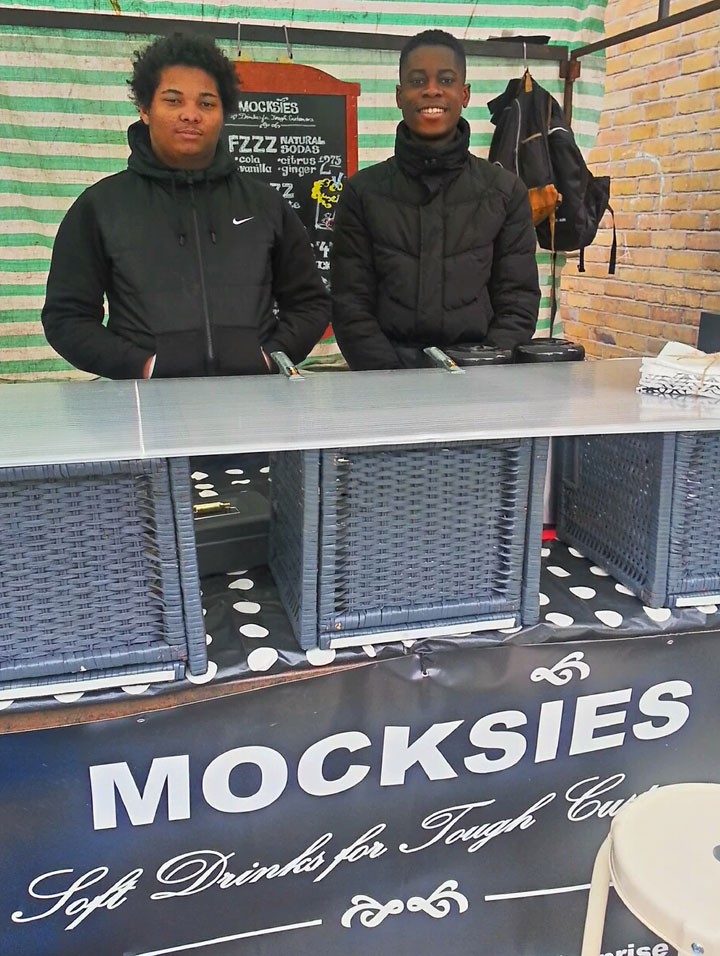 Our first blog series is about Sam (pictured right) and his experience as he is learning to manage and run Mocksies. The ups, the downs, the successes, the learnings. 
Mocksies is on Broadway! (Broadway Market, in the Schoolyard, every Saturday) Hope to see you there!
Mocksies – Soft Drinks for Tough Customers is a PRACTivate Social Enterprise. PRACTivate… programmes for progress.
"So I have a job that means talking to people. You may be thinking 'so?', but for many people, talking to people is actually very hard. I'm Sam, by the way, and I work at Mocksies, a small business that makes and sells drinks. We pride ourselves in actually getting to know our customers. That's the problem. I get tongue-twisted, my voice goes deeper and I mumble A LOT. But ever since joining Mocksies, I'm starting to outgrow it. For me, I would just prefer to make great drinks and make sure the customer is happy with the service, as well as the drinks, so much so that they will come again and again. However, with every Saturday, (which is the day that I work on) every day becomes easier and the people there are actually interesting and have a lot in common with me. One couple last Saturday were on their way to go watch Deadpool (sick movie!) and as I was making them a drink, we were talking about the reviews and ended up having a laugh about the movie! Little things like that show the connection and enjoyment a good conversation can bring."
Sam Sikiru
---
Join The Big London Night Walk – Friday March 11
---

Removing barriers to success
Dame Sally Coates has addressed the all-party parliamentary group of penal affairs about her upcoming review of education in prisons.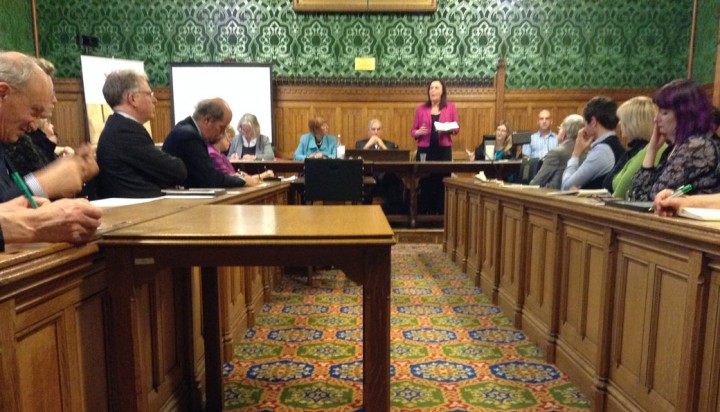 She told them: "I now realise that education is at the heart of [the prison system]. If you're really going to change things, then education has to be central to rehabilitation and reform, and be seen as fundamental to a prison's success.
"I want my recommendations to make a real difference. This area is desperately in need of reform. I think we do have a Secretary of State who is really up for reform and [who] I hope is determined to drive it through."
She went on: "Many governors feel very frustrated by their lack of say over the education that is delivered. Governors should have the power to decide what contractors to appoint or what staff to employ."
Education in prison "needs to go beyond basic skills", Dame Sally said. She cited a meeting with a prisoner in HMP Belmarsh who had an English degree but was studying towards level 2 in English, a situation she described as "absolutely ridiculous". She said an individual's progress should be measured, and that prisons should establish real links with colleges and employers.
The prison workforce also needed "up-skilling", Dame Sally said, through schemes designed to attract a greater number of graduate teachers, as well as through more professional development for education staff and officers. She said she would be recommending the greater use of technology for prisoners, and that concerns about security should be effectively managed and should not become a deterrent to this.
Dame Sally's Review of Prison Education is due to be published later this month.
We reported in the last issue of GoDoSeeBuy! that Prime Minister David Cameron said he would be following the reports' recommendations in full.
---
We welcome the input of anyone with thoughts, observations, ideas and working models of success to share and help us develop a robust plan of action for change. Contact us at Editorial@GoDoSeeBuy – or write to: Right to Read (and Write), The Big Issue, GoDoSeeBuy! Team, 3rd Floor, 113-115 Fonthill Road, Finsbury Park, London, N4 3HH.
---
The Road Cones in bloom