A generation ago, a Greek immigrant called Maria found a job in New York as a nanny to a baby girl.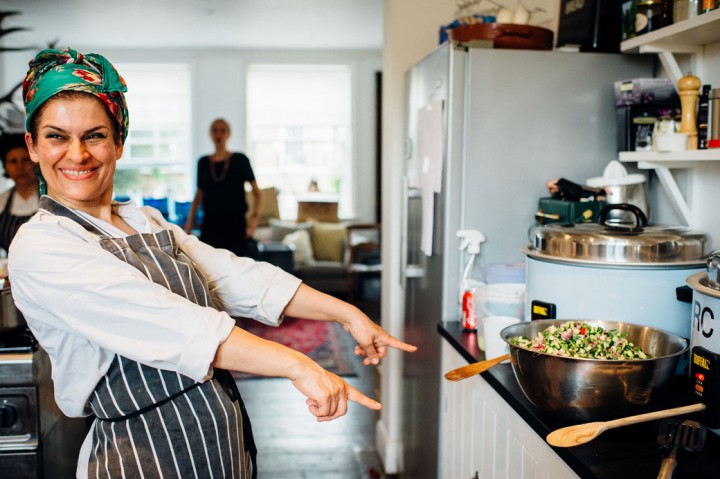 It wasn't the career Maria wanted. She had ambitions of opening a bakery, but with only a basic education, faltering English and a husband who believed her place was in the home, Maria's dream was never going to become her reality.
Twenty-five years later, and the baby girl to whom Maria eventually became godmother was volunteering in community kitchens in London. Nikandre Kopcke realised she was meeting women just like Maria, migrants and refugees who could not find work and had little support. And, like Maria, almost all of them dreamt of having their own food businesses.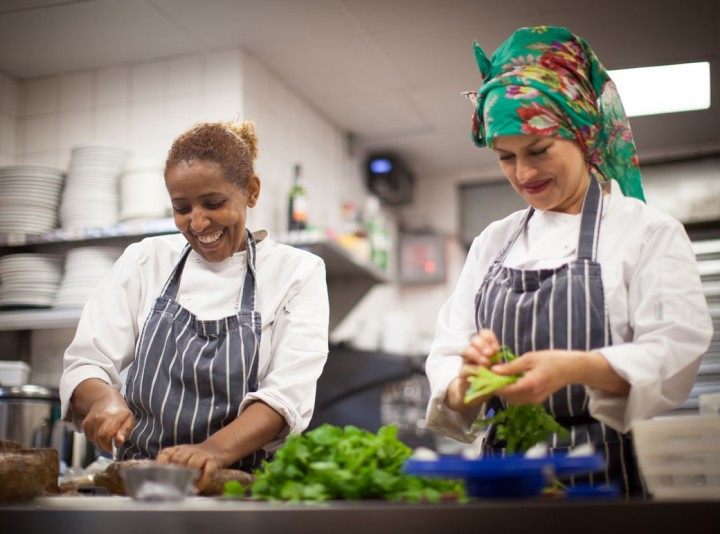 That's when Nikandre founded Mazí Mas. It's a roaming restaurant and social enterprise serving dishes from around the world – rooted in the rich cultural traditions of the women who cook them.
Nikandre says: "We cook the kind of food we love to eat: simple and full of flavour. We source our produce from farms around London and pride ourselves on using local, seasonal and sustainable ingredients – not because it's fashionable, but because it's how our mothers taught us to cook."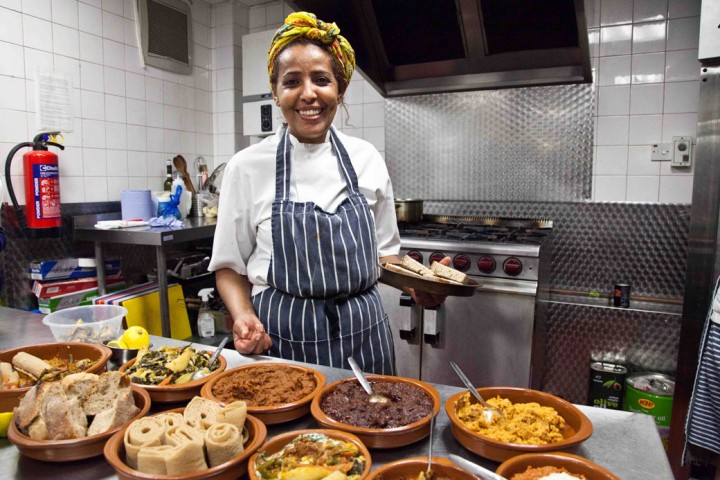 Right now on the team they have women from, among other places, Iran, Ethiopia, Peru and Senegal creating amazing dishes that have been handed down through generations of their family.
Eat with them Tuesdays to Saturday evenings at the Russet restaurant and bar, Hackney Downs Studios, 17 Amhurst Terrace, London, E8 2BT.