Rebecca Cooke @RebeccaCooke1
This is making my Monday morning bright GoDoSeeBuy.com  #SolarAfrica @SolarAid
---
SolarAid @SolarAid
What do you get if you cross SolarAid and the @BigIssue? This GoDoSeeBuy.com
---

---
Inside Time @InsideTimeUK
Everyone needs to support this GoDoSeeBuy.com/2015/08/11
@PrisonersEd @BigIssue Literacy cuts re-offending
---
Prisoners Education @PrisonersEd
We support @Bigissue prisoners' Right to Read campaign. We want prisoners to have better access to libraries: GoDoSeeBuy.com/2015/08/11
---
Send your comments to: editorial@GoDoSeeBuy.com, or write to: GoDoSeeBuy! The Big Issue, 1-5 Wandsworth Road, London SW8 2LN or tweet to: @johnbirdswords
---

Prison Arts in the UK
Despite the UK's thriving creative industries, arts programmes within prison education don't meet employability criteria. That was the finding of the Offenders' Learning and Skills Service Phase 4 – introduced by the National Offender Management Service three years ago. Unsurprisingly perhaps, art classes have been disappearing from prison education curricula steadily since then, as education providers trim their sails. Further data from the Koestler Trust – the UK's biggest prison arts charity, which awards, exhibits and sells artwork by prisoners, detainees and secure patients – showed that the majority of artwork by entrants (58%) was produced in their cells, and only 6.5% in art classes.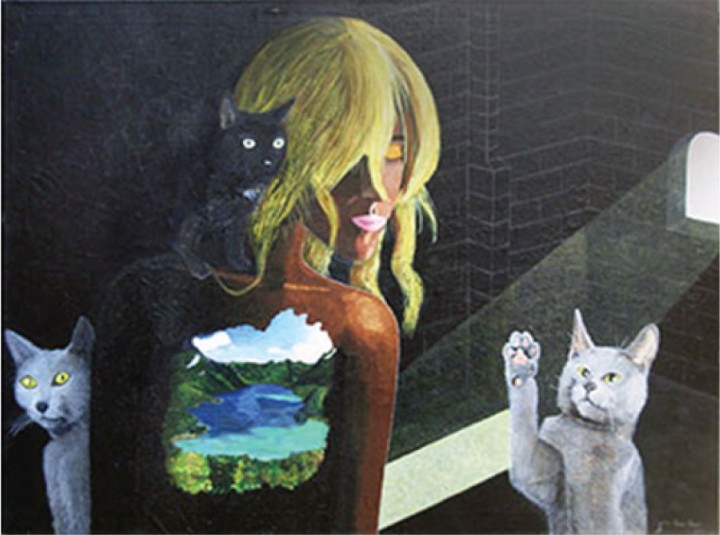 Notwithstanding these dwindling resources, the Justice Data Lab's reoffending analysis on the work of the Prisoners' Education Trust showed recently that reoffending rates dropped by up to 14% when prisoners had access to grants for art and hobby materials, results amply supported by research and evaluation collated in the National Alliance for Arts in the Criminal Justice's Evidence Library artsevidence.org.uk.
Much of this evidence comes from those many arts organisations continuing to work across the UK's criminal justice system today, notably with dance, music and theatre, for example Stretch, the Irene Taylor Trust, and Geese Theatre Company. But let's not forget the artist and writer at work in their cell – their vocation needs support and their work a wider audience, particularly on release. Outside In outsidein.org.uk provides a platform for artists who see themselves as facing barriers to the art world due to health, disability, social circumstance or isolation, helping them exhibit and sell their work – and many of these are prisoners or ex-prisoners.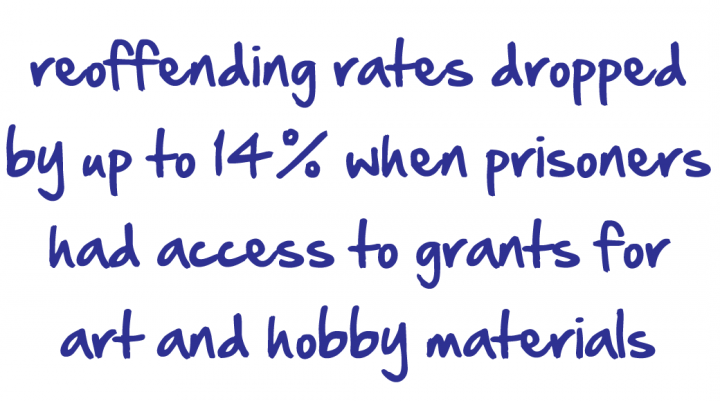 Not Shut Up – the UK's national prison art and writing magazine notshutup.org – likewise helps prisoners find a wider audience for their creative work through publication and an exhibition programme notshutup.org/freeflow-arts. One such is ex-prisoner Julio Osorio who has since started organising his own art exhibitions. He will next be exhibiting at Tribe 15, an arts festival opening next month in central London chrom-art.org/about-tribe15.
Matthew Meadows is curator of Freeflow Arts and art editor of Not Shut Up
Painting: Inner Piece by Julio Cesar Osorio – juliocesarts.com
---
.If you'd like to join the Right to Read (and Write) campaign get in touch. Email editorial@GoDoSeeBuy.com or write to: Right to Read (and Write), GoDoSeeBuy!, The Big Issue, 1-5 Wandsworth Road, London SW8 2LN. Never miss campaign updates by simply signing up to receive our GoDoSeeBuy! mini-mag every week join@GoDoSeeBuy.com
---
Cartoon