Dear GoDoSeeBuy!
I wonder if your readers would be interested in attending our Sponsored Sleep-In at Christ Church Spitalfields, from 5.45pm on Friday November 6 2015?
A group of London choirs will sing at Spitalfields Market to help us celebrate our 50th birthday that week!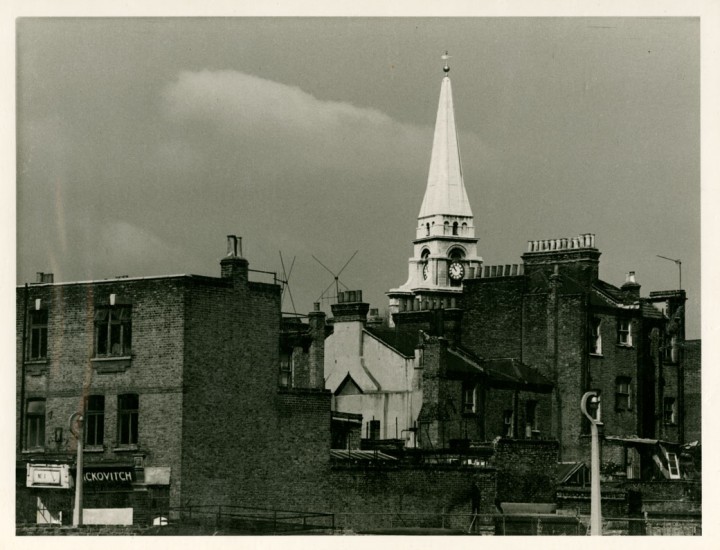 Singing a cappella, the choirs will sing between 6.00-6.45pm before exiting the Market and leading a procession to open our Sponsored Sleep-In that night.
 
You will be moved! Come and join us on the night!
See: sct.org.uk/support-us/fundraising-events/choir-sing-along-at-spitalfields-market
Big thanks
Sonia, SCT Communications Officer.
We featured SCT in GoDoSeeBuy! issue 6
---
Dear GoDoSeeBuy!
Just a little 'report 'n' return' update on what we've been up to.
This song was written during the Project Earth Rock Greener Transport Show in Dulwich Wood Primary School in Southwark this month. All the ideas for the words came from the children and Jess Gold and the Project Earth Rock band cleverly whipped up the melody to bring out the meaning and the joy in the lyrics. Much environmental fun was had by all.
Jess Gold
Project Director, Big Green Machine, ProjectEarthRock.com
GoDoSeeBuy! featured Jess in issue 11.
---
Get knitting this November!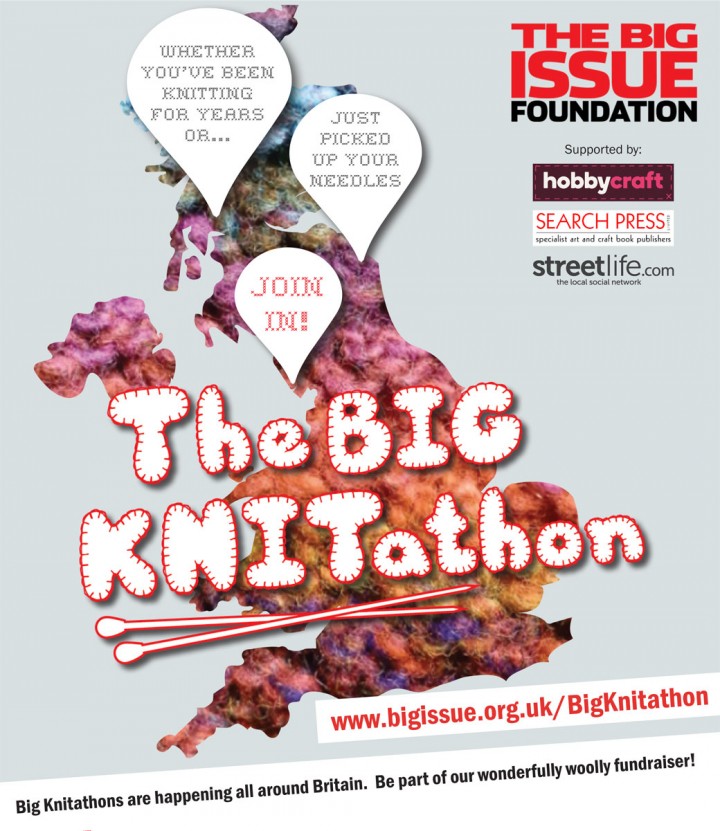 Visit: bigissue.org.uk/event/big-knitathon-2015 for details.
---
Send your comments to: editorial@GoDoSeeBuy.com, or write to: GoDoSeeBuy! The Big Issue, 1-5 Wandsworth Road, London SW8 2LN or tweet to: @GoDoSeeBuy
---

Shape the future of prison education
Justice Secretary Michael Gove has asked Dame Sally Coates to lead a government review into the provision of education in prisons. To pass on your thoughts, they are conducting a short survey at: surveymonkey.com/r/PrisonEducationReview
Alternatively you can email submissions to Education_Review@justice.gsi.gov.uk
---
Celebrate 25 years of Inside Time
The Prisoners' Education Trust annual lecture this year celebrates the 25th anniversary of Inside Time, the national newspaper for prisoners and detainees. It's in Canary Wharf, London, at 6.30pm on November 2 – and is FREE to attend but places must be booked at: prisonerseducation.org.uk/events
---
Help Simon win £10,000 funding to reduce reoffending
The Intelligence Project reduces reoffending by engaging people to move forward into the employment market.
Created by ex-prisoner Simon Short, Intelligence Project has been shortlisted for The School for Social Entrepreneurs' Social Entrepreneur of the Year Award and is up for a £10,000 prize. If Simon wins, it will mean he can employ more ex-prisoners and learn from rehabilitative projects in Norway. You can vote via email and text (free) at: the-sse.org/SEYA/ until October 30. We will be running a fuller feature on Simon and Intelligence Project in GoDoSeeBuy! soon.
---
If you'd like to join the Right to Read (and Write) campaign get in touch. Email editorial@GoDoSeeBuy.com or write to Right to Read (and Write), GoDoSeeBuy!, The Big Issue, 1-5 Wandsworth Road, London SW8 2LN. Never miss campaign updates by simply signing up to receive our GoDoSeeBuy! mini-mag every week join@GoDoSeeBuy.com
---
Cartoon